LES APPRENTIS COLLECTIONNEURS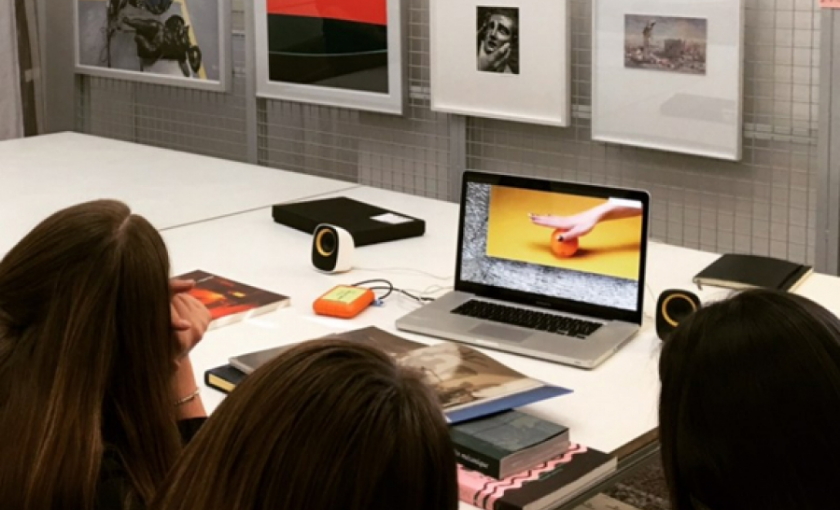 Initiated in 2017 by the Nouveau Musée National de Monaco, « Les Apprentis Collectionneurs » is a learning programme supported by the SOGEDA (Société pour la Gestion des Droits d'Auteur). It aims to familiarize the teenagers with contemporary art and a museum's main mission: collecting.
For its sixth edition, the project has associated senior year students following the fine art option from the two high schools of the Principality, François d'Assise-Nicolas Barré and Albert Ier. Along with their teachers Laurent Papillon and Jean-Guy Cuomo, and Benjamin Laugier, Head of Publics at NMNM, the students engaged all through the school year in a series of meetings, exchanges, visits and workshops.
« Les Apprentis Collectionneurs » have also done some research and selected one or several artworks made by a single artist on Art Paris' website. For the seconde time in a row, their acquisition budget was set at 20,000€.
On Friday April 29, the students have presented and defended their choices before a jury comprised of Thierry Leviez, director of Pavillon Bosio – École Supérieure d'Arts Plastiques de la Ville de Monaco ; Lia Riva, collector and patron of the NMNM ; Hélène Vassal, curator of Heritage – assistant to the Director of Studies of the Curators' Department, in charge of continuing education (Institut national de patrimoine) and member of the scientific committee of the NMNM ; Björn Dahlström, director of the NMNM, and Célia Bernasconi, chief curator of the NMNM.
This year, it's Anton Kannemeyer's work Compelling Backstory, 2020 acquired from Huberty & Breyne Gallery, and presented by Constantin Ampazis, student of Lycée Albert Ier, that joins the NMNM collection.
So far, works by Andreas Angelidakis, Mark Dion, Rita Ferreira, Carsten Höller, Pierre Joseph, Mika Rottenberg and Xavier Theunis have been acquired by the museum through this programme.
This programme receives the support of SOGEDA, Monaco since 2018