LES APPRENTIS COLLECTIONNEURS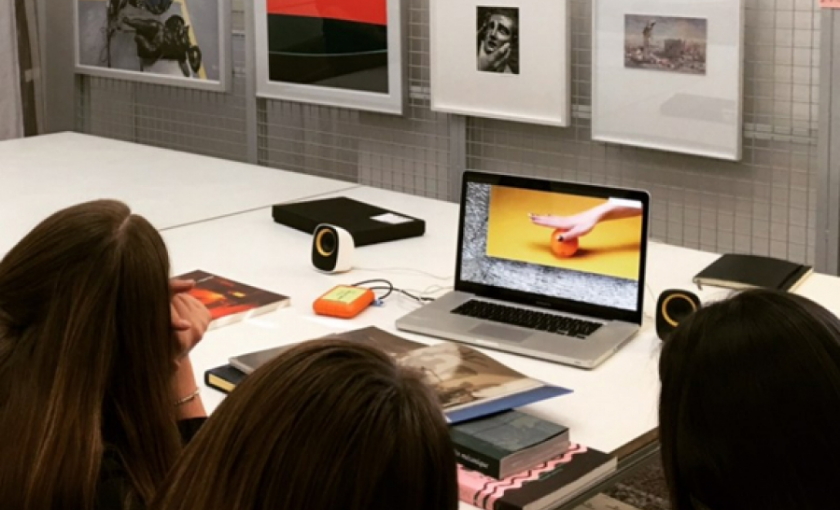 Initiated in 2017 by the Nouveau Musée National de Monaco, « Les Apprentis collectionneurs » is a learning programme supported by the SOGEDA Monaco. It aims to familiarize teenagers with contemporary art and of the the museum's main missions: collecting.
For the seventh edition, the project has once again involved students from the Institution François d'Assise-Nicolas Barré and the Lycée Albert Ier. Accompanied by their teachers Laurent Papillon and Jean-Guy Cuomo as well as Benjamin Laugier, in charge of the public at the NMNM, the students attended a series of meetings, exchanges, visits and workshops throughout the year.
This year, 48 students went to the artgenève fair thanks to a sponsorship from Mrs. Safia El Malqui. They carried out research and selected one or more works by the same artist with an acquisition budget of 20,000 euros.
On Tuesday, February 28, 20 shortlisted students presented and argued their choices before a jury composed of H.R.H. The Princess of Hanover, President of the Acquisitions Committee and of the Board of Directors of the NMNM; Safia El Malqui, collector and 2023 sponsor of the program; Émilie Girard, Scientific Director and Director of Collections of the MUCEM; Éric Mangion, Artistic Director of the Villa Arson, Nice; Célia Bernasconi, Chief Curator of the NMNM; and Björn Dahlström, Director of the NMNM.
This year it is David Medalla's installation Masks, 2017, acquired from Galleria Enrico Astuni, Bologna, and presented by Shaylee Dana, a student at the Lycée Albert I, that joins the NMNM collection.
By turns a sculptor, performer, agitator, and poet, some of Filipino artist David Medalla's (1938-2020) pieces are considered pioneering in kinetic art, land art, or participatory art.
So far, works by Andreas Angelidakis, Mark Dion, Rita Ferreira, Carsten Höller, Pierre Joseph, Anton Kannemeyer, Mika Rottenberg and Xavier Theunis have been acquired by the museum through this programme.
This programme receives the support of SOGEDA, Monaco since 2018