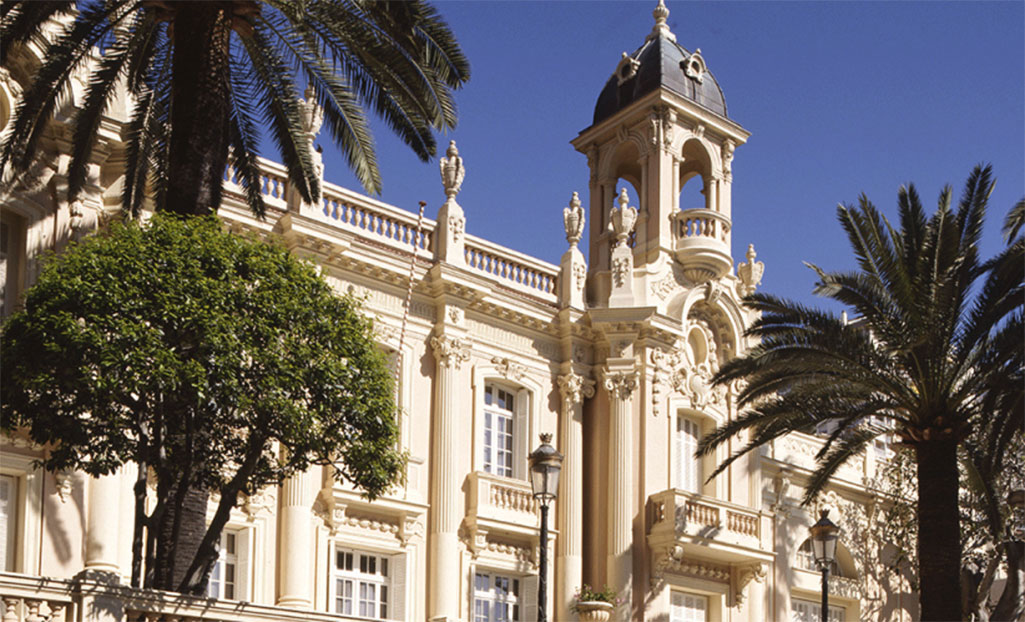 Villa Sauber is one of the last Belle Epoque villas in Monaco. In the absence of indisputable documentation, we do not know the precise date of the Villa's construction. However it is stated that at the beginning of the 1900's it belonged to the Blanc family who played a fundamental part in the development of the Société des Bains de Mer and the Casino of Monte-Carlo.
At the time the waterfront area was called Quartier des Bas-Moulins and Larvotto beach did not yet exist. The newly acquired property extends down to the track that follows the shoreline.London painter Robert Hermann Sauber bought the Villa in 1904. Given its similarities with the Opera house built in the same period by the famous architect of the Belle Epoque Charles Garnier, many have been tempted to attribute it to him.
Robert Sauber set up his studio in the west wing of the villa. Robert Sauber and his wife Marie Ellis kept the house, from then on called Villa Sauber, for ten years. In 1914, shortly before the war was declared, the Saubers sold the house which had several owners before they bought it again in June 1925. In the early 1930s the Saubers both now elderly and with no children, bequeathed the Villa to the Court Funds of the City of London Police.
The London Court Funds remained owners of the Villa for around fifteen years until 1952, when Miss Nora Mac Caw bought it. She sold Villa Sauber to the Société Immobilière de l'Avenue Princesse Grace in 1957. Finally, in 1969, Monaco's Société Immobilière Domaniale bought the property from that company.
Villa Sauber became the Musée National de Monaco in 1972 and from then until 2008 welcomed the Madeleine de Galéa's collection of dolls and automatons.
Since 2009, it hosts temporary exhibitions like Villa Paloma since 2010, both forming the Nouveau Musée National de Monaco.