"59 sorties" by Celia Pym
Performing the costumes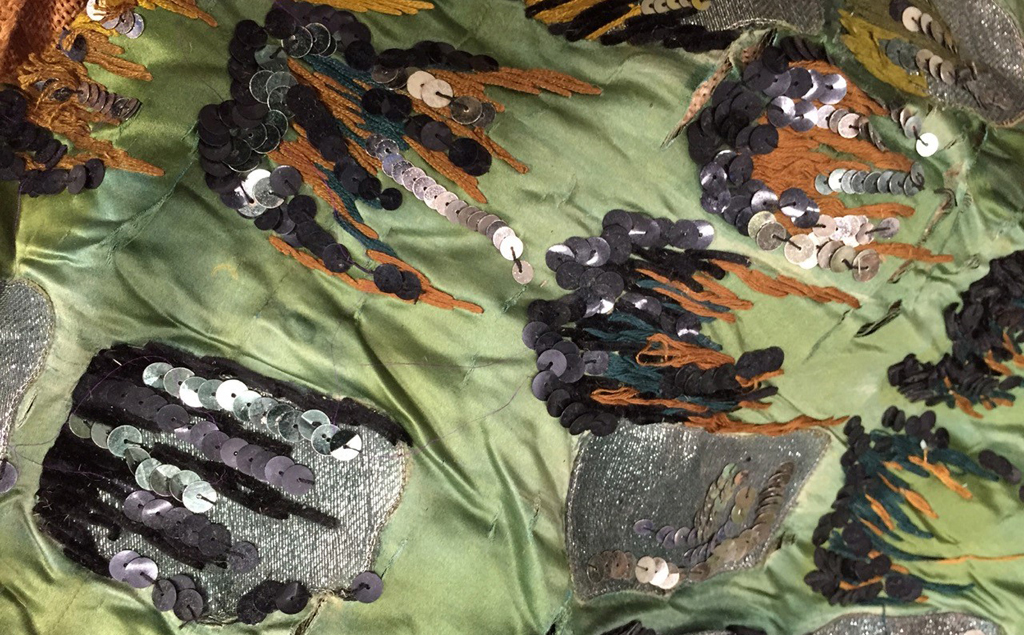 "59 Sorties" is a series of three performance workshops organised during the week of January 11 and involving a class of 24 pupils of François d'Assises-Nicolas Barré primary school, about 10 retired people residents at Cap Fleuri or A Quietüdine as well as about 10 adults with learning disabilities from AMAPEI (Association Monégasque pour l'Aide et la Protection des Enfants Inadaptés).
"59 Sorties" refers to 59 costumes from the storage of the NMNM bearing an "S" label, owing to their poor condition, placing them in an indeterminate status of "study collection." Celia says : "The idea was that the costumes should be taken out in the world, they were intended for performance so they can perform some more. That the costumes are a little worn out is a nice thing. It makes them less precious, though not less special".
---
The project addresses the following questions:
The project raises several issues: What do you do with a collection of damaged costumes that you have better examples of?How do you give life to a collection? What is the value of looking after materials that will age further, that will fade and disintegrate? Is it ok to let people handle the costumes, dance in them, enjoy them? Should you preserve them or let them change and become something new?
The project, which is organized in collaboration with Gaëtan Morlotti, dancer-choreographer from the Compagnie des Ballets de Monte-Carlo, will assume its full meaning in the attentive documentation of this series of performances.
Celia Pym was born in 1978 in the United Kingdom; she lives and works in London.The collection of stage costumes is a long-term loan form the Société des Bains de Mer.
---