Atelier Boronali pour la préservation de l'art-action
By Laurent Prexl and Stéphanie Elarbi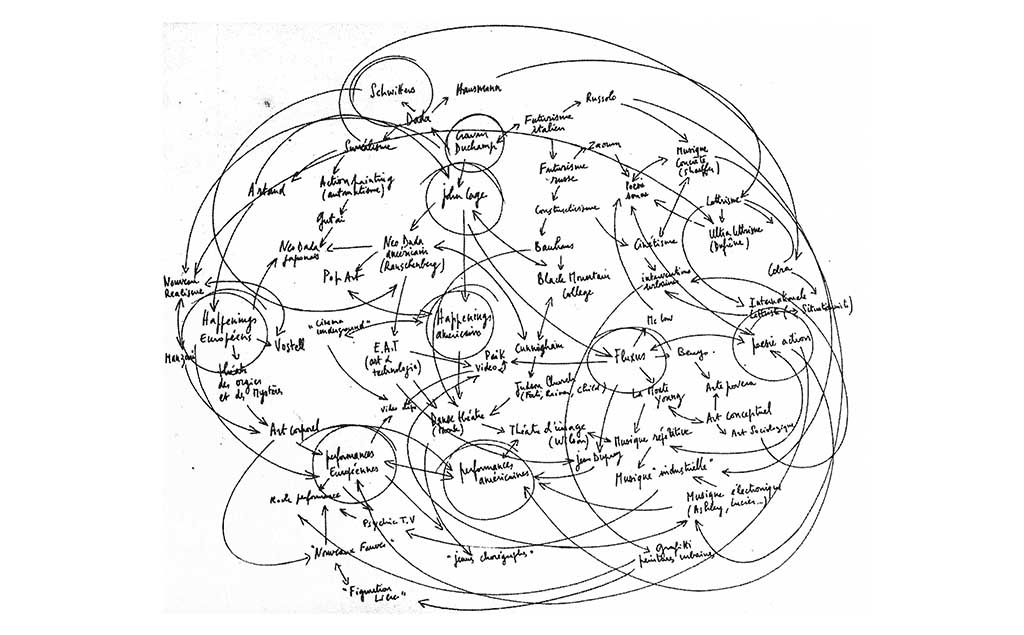 By definition, traces are never visible as traces. They are only visible if they are sought as marks of what is no longer there. […] The visible is not enough to understand what is seen […]. The visible can only be interpreted with reference to the invisible.
Founded in 2008 by Laurent Prexl and Stéphanie Elarbi, Atelier Boronali is an organisation specialiszed in conservation and restoration, with the particular goal of the preservation of action art. Performances, happenings, events, etc., form clearly differentiated though often interconnected sub-groups within the general medium of action art.
Since the 2000s, there has been a change and intensification in the understanding of the heritage value of art action. A growing number of people in the art world build collections of action art. Galleries, collectors and institutions are now buying and selling performances.Then, how should these works of heritage value be conserved and displayed? And how should the methodology of conservation and restoration of material works be adapted to this form of art?
Laurent Prexl is an artist and teacher at the École nationale supérieure d'art de Nice – villa Arson
Stéphanie Elarbi is a conservator of contemporary art, and head conservator in the musée du quai Branly – Jacques Chirac.
---