FRANK PAVICH, JODOROWSKY'S DUNE, 2013
Open air screening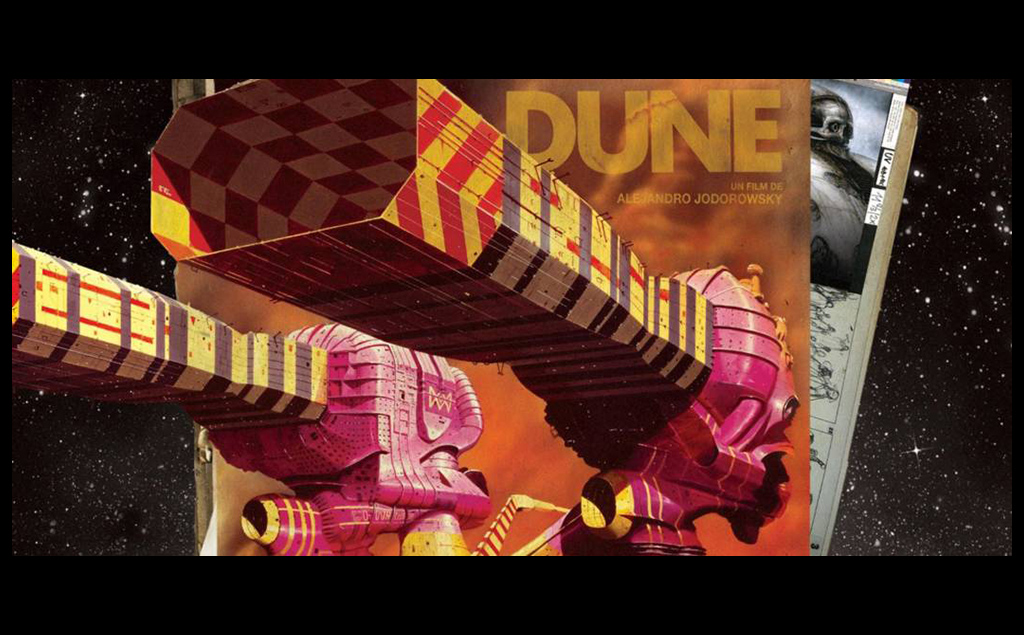 6-9pm : Free access to the exhibition Shimabuku.The 165-Metre Mermaid and Other Stories
9pm : Screening of Jodorowsky's Dune, 2013 by Franck Pavich
All through the evening, le raisin de vivre , a nomadic wine cellar, providing both an original and rigorous selection of local and foreign wines as well as cheese and charcuterie boards completed with regional products.
---
Jodorowsky's Dune, 2013
A film by Frank Pavich
Documentary, Science fiction
90', OVST
Released in 1965, Frank Herbert's book Dune is a worldwide success and soon becomes the sci-fi book most sold in the world. In 1975, French producer Michel Seydoux suggests Alejandro Jodorowsky a very ambitious film adaptation of Dune, which he accepts. He then gathers his artistic "warriors", Moebius, Dan O'Bannon, Hans-Ruedi Giger and Chris Foss who would be of all the sci-fi movie adventures of the end of the last century.
The cast brings together Mick Jagger, Orson Welles, Salvador Dali, David Carradine or else Amanda Lear, but also his young son Brontis Jodorowsky, while Pink Floyd and Magma accept to sign the film's soundtrack.
Jodorowky's Dune traces the extraordinary saga of this phantom movie which should have been the greatest movie in the history of cinema and changed the 7th art face.