Guided tour of Fausto Melotti
par Eva Fabbris, co-commissaire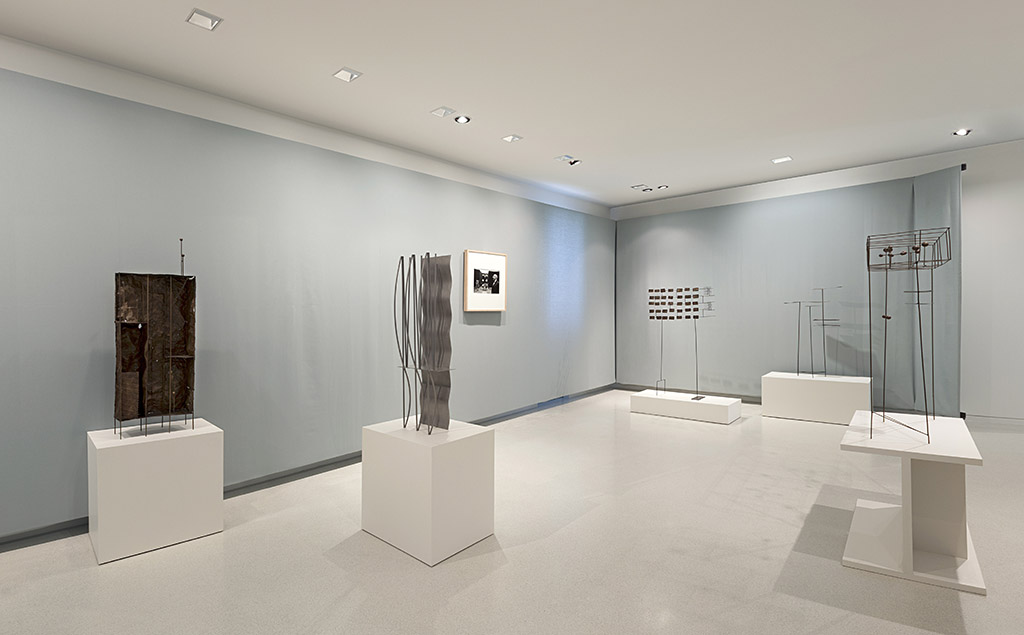 Eva Fabbris is art historian and independent curator. She has a Doctorate from University of Trento.
In 2015, she was part of the curatorial office for the exhibition "Arts&Foods" curated by Germano Celant at the Triennale di Milano on the occasion of EXPO2015. In 2014-15 she co-curated the series of exhibitions Pre Post Alphabet at the Fondazione Morra di Napoli with Gigiotto Del Vecchio. In 2014, she organized a conference dedicated to Brian O'Doherty at the Triennale di Milano.
In 2013 she coordinated the Back to the Future session at Artissima, contemporary art fair in Torino.
In 2012-14, she was curator in residence at Galerie de L'Erg in Brussels where she showed many artists such as, amongst others, Carla Accardi, Richard Artschwager, Robert Breer, Peter Friedl, Dora Garcia, Reinhard Mucha, Brian O'Doherty, Allen Ruppersberg or else Paul Sietsema.
Along with Michele D'Aurizio, she curated the Kaleidoscope Project Space in Milan. She also was associate curator at Galleria Civica di Trento and curatorial assistant at Museion di Bolzano.
She contributes unregularly to various contemporary art magazines.