Late opening and open-air screening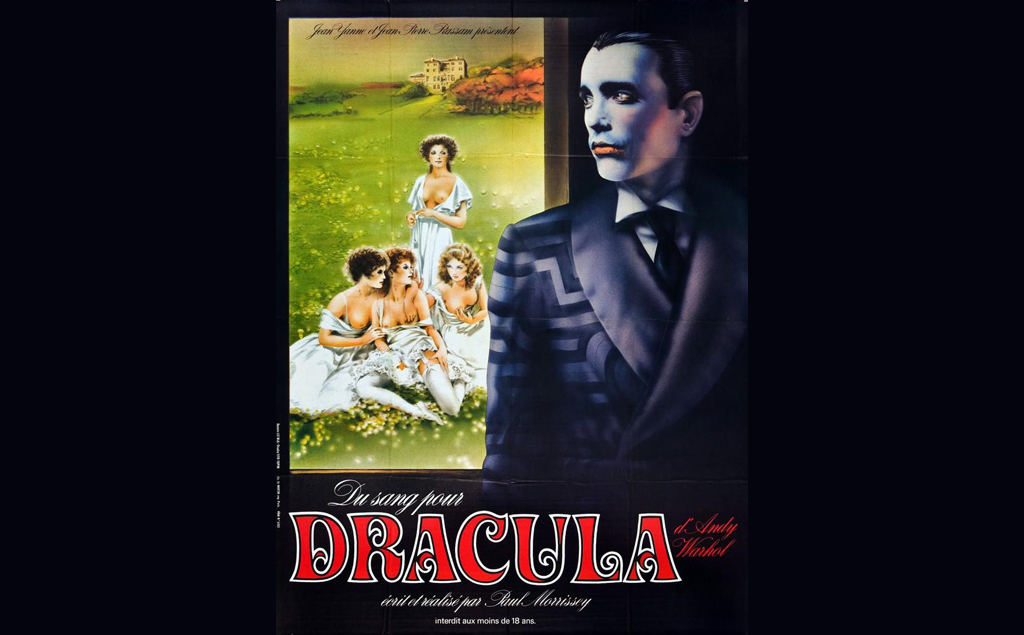 7pm – 9pm: free admission to the "George Condo – Humanoids" exhibition
8:30pm: Conversation between Matthieu Orléan and Guillaume de Sardes
Matthieu Orléan is an artistic collaborator with the Cinémathèque française, for whom he designed the "Vampires" exhibition in 2019. Guillaume de Sardes is in charge of the NNMM's Development Department.
Following on from George Condo's exhibition, together they will discuss one of the best-known yet most mysterious humanoid figures: the vampire.
9:30pm: open-air screening of Paul Morissey's Blood for Dracula (1974)
1h43 min, VOSTFR
Count Dracula is dying. Too many inbred marriages have depleted his gene pool. Only the blood of a true virgin can restore him to health. His secretary convinces him to travel to Italy, where he's sure to find his match. Dracula followed this sound advice. He finds himself in the midst of an aristocratic family, ruined but with three daughters to marry into. And the cacochymous vampire bites them in turn, unaware that the family servant, Mario, has long since taken away the precious quality that Dracula lends them…
Warning: certain scenes may offend the sensibilities of viewers, particularly young audiences.
---
Throughout the evening, the "Camion Valentin" team will be serving a selection of salads, stuffed focaccia and antipasti, accompanied by organic wines and cold drinks.
---
Admission free, subject to availability
Information and reservations by e-mail: public@nmnm.mc
---