Linda Fregni Nagler, The Hidden Mother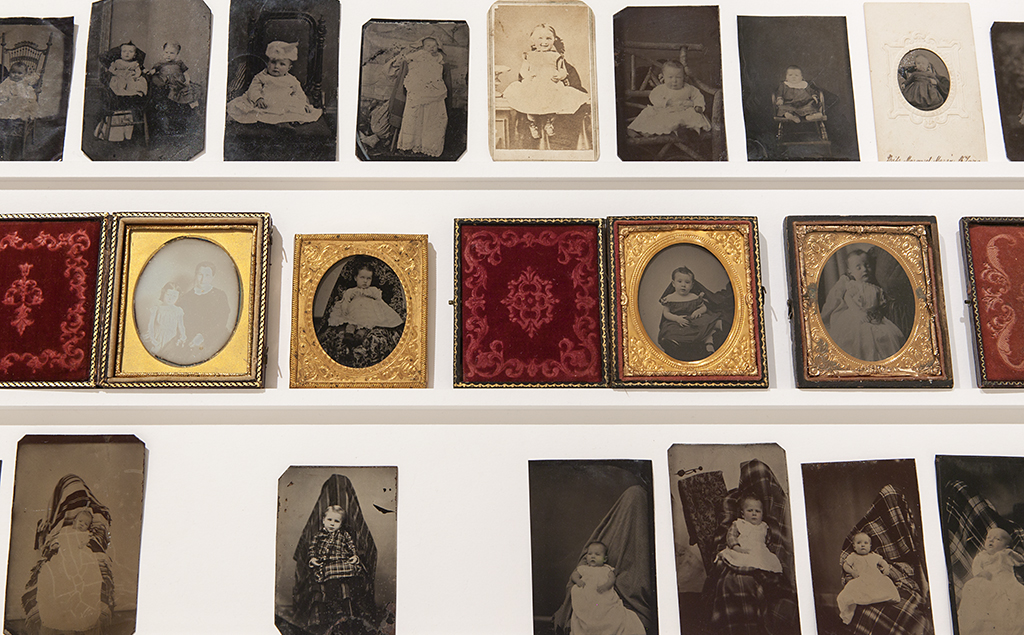 The Hidden Mother (2006-2013) consists of 977 anonymous of photographs taken between the 1850's and the 1930's – that Fregni Nagler purchased, almost exclusively online, starting in 2006 when a seller's description on eBay caught her attention: "Funny baby with hidden mother". This attraction towards excentricities, always within the field of vernacular photography, which sparked the origin of the enormous cataloguing process which is The Hidden Mother is but one of the collections that Linda Fregni Nagler has built and worked with over the last decade. In this case, as she catalogued the photographs she purchased she constituted a photographic genre – the "hidden mother genre" – instead of the other way round, where an archive would be built around an already established category. By 2013, year when The Hidden Mother was exhibited in the section curated by Cindy Sherman as part of the Encyclopedic Palace at the 55th Venice Biennale, the collection consisted of almost 1000 photographs. This "living archive", whose compilation is ongoing, represents, according to the artist, a "permanent worksite".
Born in Stockholm (Sweden) in 1976. Linda Fregni Nagler works and lives in Milan. In Linda Fregni Nagler's investigations into photography and the cognitive automatisms that dictate how we perceive the world, the disappearance of reality is explored in works that operate on the boundaries between illusions, the mise-en-scène and Duchampian notions of presence and absence. Linda Fregni Nagler uncovers the archaeology of an area while revealing temporal and aesthetic discrepancies. Confronted with a new vision of the past, the viewer is invited to observe not only the accumulation of time but also the effects that photography has on our awareness of being. With her pictures and performances, the artist creates a historical counter-narrative that is suspended somewhere between an anthropology lecture, an interpretation of historical documents and a surreal narrative of the past.