plein_écran
A co-Production L'ECLAT - La Station, in the frame of Movimenta
03.12.2016 - 25.02.2017 • /
Screening
-
La Station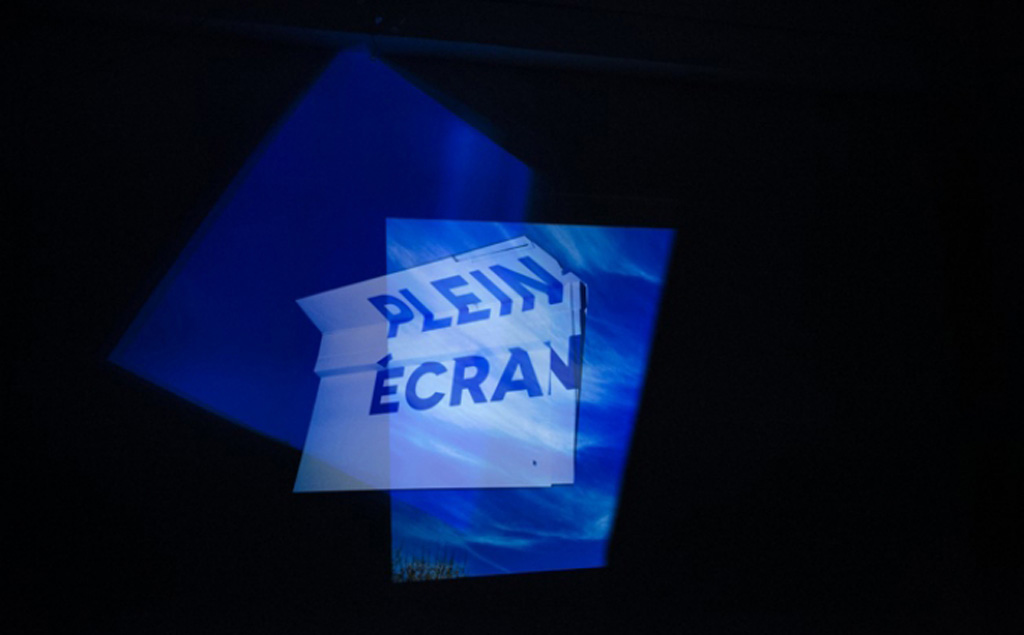 Curated by Mathilde Roman and Benjamin Laugier,Head of Publics at NMNM

---
A support for projection or broadcast, the screen has become a tool present on all levels of daily life. Beyond the recurrence of a pattern, it is a format framing the construction of the real, its representations as well as its sensitive experiences. Image invades the physical, architectural, urban space, and artists grab it to reflect on its perception incarnated, on its participation to the intimate and collective landscape.
It is not as much up to a critique of the image society that pieces in the exhibition commit us as to a reflection on fictional narration inherent to the look; and to socio-political perspectives emanating from it. Cinema, television, internet, and all the digital tools associated to their use created means to tell stories about oneself and the world, produced news writings where the gesture has a central place.
Replaying the history of painting by displacing it like a frame and a window, the screen is vested into its capacity to launch separate states, to be the location for overflowing and covering. The incessant flux of the virtual is haunted by the disappearance of its data and permanently invents new means of archival management.
As a response to this abyss, the images here anchor in the location, talk to the spectator, to his point of view, his personal and collective memory, his wanderings. A telephone at arm's length filming a show, a finger tracing the name of feminists on a dark glitter screen, film credits put end to end, this positions among many others questioning the legacies and the oversights our societies produce permanently. with Clément COGITORE, Mathieu COPELAND, EL PAQUETE, Alban HAJDINAJ, Pascal LIEVRE, Rachel MACLEAN, Shana MOULTON, Ken OKIISHI, Laure PROUVOST, Catherine RADOSA, Jon RAFMAN, Peter SCOTT and Heimo ZOBERNIG.
---
MOVIMENTA is a public haven dedicated to the moving image. For all those who build their artistic, critical and technical endeavors around images in motion. Aimed at bridging between the technicians, artists, professionals, thinkers and their potential audiences. Pledged to encompass every audiovisual manifestation of contemporary art and modern technology. Designed to produce public programs with the purpose of shaping situations around dialogue and creation. The Festival Biennal MOVIMENTA will open in October 2017.