WHERE IS ROCKY II?, 2016 by Pierre Bismuth
As part of the Automne de l'Image program
18.11.2023 - 18.11.2023 •
18h
/
Screening
-
POP-UP Cinéma du 109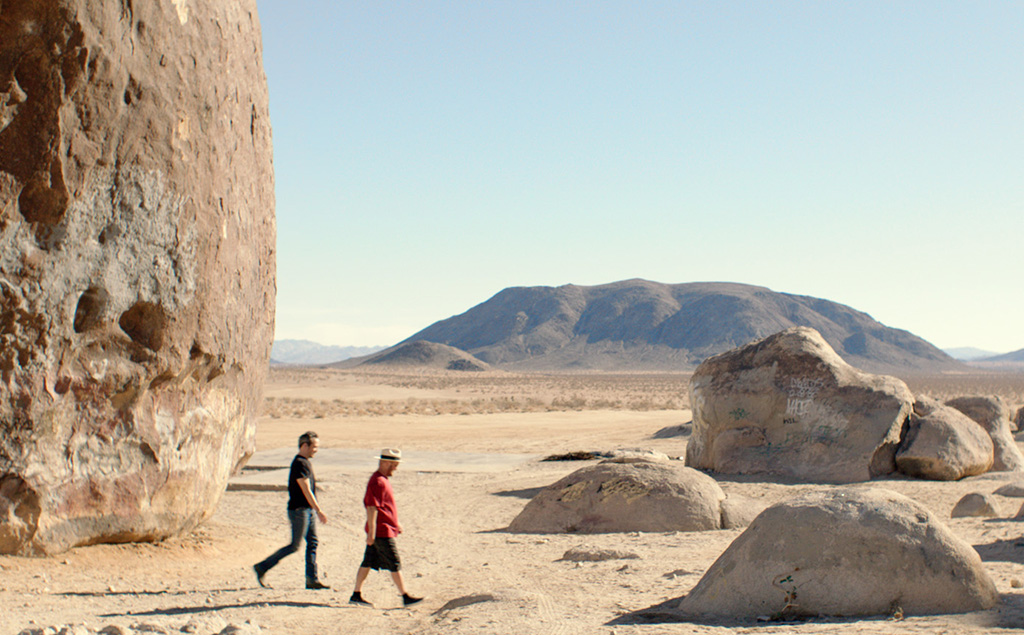 As part of the festival OVNi and Automne de l'Image program, NMNM is screening Pierre Bismuth's WHERE IS ROCKY II? 2016 at POP-UP Cinéma du 109 in Nice.
Made in 2016 and screened at numerous international festivals, artist Pierre Bismuth's first feature-length film has become a cinematic object in spite of itself. Absent from commercial circuits, it's rare to see this film in theatres.
Prior to its screening on Saturday November 18 at 6pm, two teasers of the film, which entered the Nouveau Musée National de Monaco's collections in 2018, will be shown regularly in the Pop-Up Cinéma of the Automne de l'Image at 109.
---
Where Is Rocky II?, 2016
DCP, colour, sound, 93 min (vostfr.)
France, Germany, Belgium, Italy, 2016 Directed and written by Pierre Bismuth. Image: David Raedeker. Sound: Brice Picard. Editing: Elise Pascal, Matyas Veress, Thomas Doneux. Music: Hugo Lippens. Production: The Ink Connection, Vandertastic, Frakas Productions, In Between Art Film & Vivo Film. With : Robert Knepper, Milo Ventimiglia, Michael Scott, Jim Ganzer, D.V. Devincentis, Anthony Peckham, Mike White, Ed Ruscha
For his first feature film Where is Rocky II? (2016), artist Pierre Bismuth (Oscar winner for Best Screenplay for Eternal Sunshine of the Spotless Mind) seeks to unravel the mystery of Rocky II, an artificial rock-like work that American artist Ed Ruscha is said to have deposited, hidden from view, in the Mojave Desert in California in the late 1970s. Nearly forty years later, the director recruits a private investigator and a trio of screenwriters – D.V. DeVincentis (High Fidelity, Grosse Pointe Blank), Anthony Peckham (Sherlock Holmes, Invictus) and Mike White (School of Rock, Nacho Libre) – to solve a mystery where the art world and the film industry meet. Experimental and inventive, at the crossroads of documentary and Hollywood fiction, this unique artistic investigation is as enigmatic as the mystery it seeks to solve.
Pierre Bismuth is a visual artist, scriptwriter and film-maker who lives and works in Brussels. He is interested in processes and protocols as essential manifestations of human activity. His approach is based on the idea that simply by manipulating the definition commonly given to things, we can change the way we perceive them. Private/public sphere, art history, language, image, cinema, popular culture and identity have all been themes in his work since the late 1980s. Characterized by an open reflection on the status of the work of art, his practice questions the representation and critical reception of productions through gestures and interventions that play on displacement, detour and appropriation. His work has been the subject of numerous international exhibitions at institutions such as the Kunsthalle Vienna, the New Museum (New York) and the Centre Georges Pompidou (Paris). In 2005, Bismuth won the Academy Award for Best Screenplay with Michel Gondry and Charlie Kaufman for the film Eternal Sunshine of the Spotless Mind (2004).