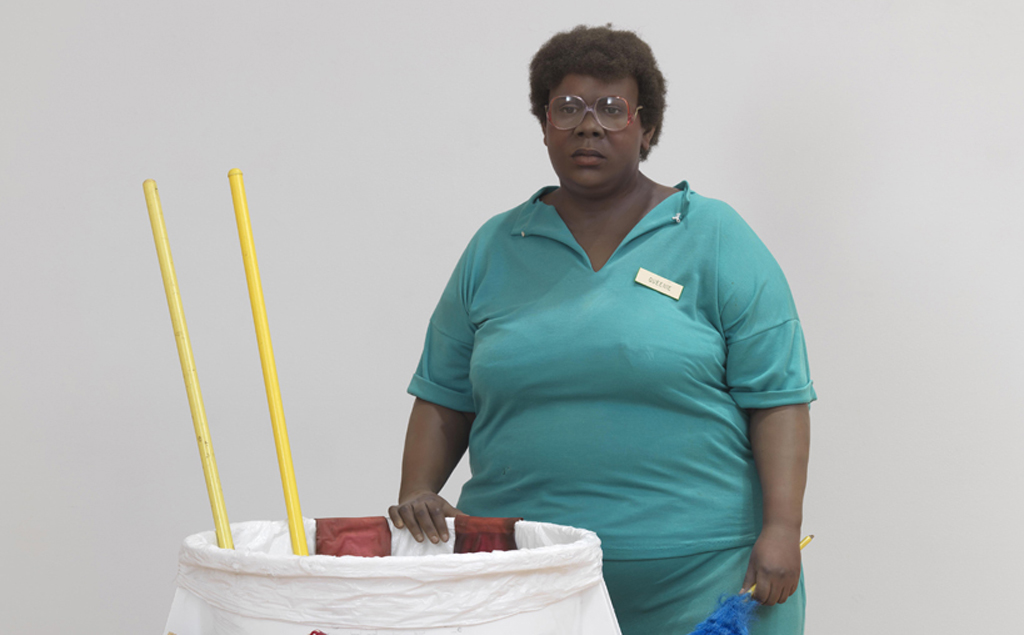 The Nouveau Musée National de Monaco presents the work of late American sculptor Duane Hanson (1925-1996) at Villa Paloma from February 20th until August 28th, 2016. Throughout his forty-year career, Hanson created lifelike sculptures portraying working-class Americans and overlooked members of society. Reminiscent of the Pop Art movement of the time, his sculptures transform the banalities and trivialities of everyday life into iconographic material. The exhibition – initiated by the Serpentine Galleries, London – presents key works from the artist's oeuvre.
Hanson's early works comprised life-sized tableaux – depicting soldiers killed in action, police brutality and homeless people – that confront the viewer with devastating truths. Widespread criticism of his work Abortion in 1965 encouraged Hanson to formulate his social and political views as sculptures. In the following years, and in the spirit of protest movements of the time, he created sculptures that dealt with social misery and violence. From the late 1960s his work shifted to depicting everyday people, with some satirical aspects, creating figures that could be conceived as representative of an entire labour force, class or even a nation. Beginning with Football Players in 1968, Hanson produced sculptures that represent typical Americans, concentrating on "those that do not stand out", including Housepainter (1984/1988) and Queenie II (1988). The hyper-realistic nature of the sculptures results directly from Hanson's artistic approach. Using polyester resin, he cast figures from live models in his studio, paying attention to every detail, from body hair to veins and bruises. The sculptures were assembled, adapted and finished meticulously, with the artist hand-picking clothes and accessories.
Duane Hanson was born in 1925 in Alexandria, Minnesota, and died in 1996 in Boca Raton, Florida. Solo exhibitions include Louisiana Museum of Modern Art, Humlebæk, Denmark, 1975; Des Moines Art Center, Iowa, 1977; Corcoran Gallery of Art, Washington, DC, 1978; Whitney Museum of American Art, New York, 1979; Kunsthaus Wien, Austria, 1992; Montreal Museum of Fine Arts, Canada, 1994 (travelled to Modern Art Museum of Fort Worth, Texas); Daimaru Museum of Art, Tokyo, 1995 (travelled to Genichiro-Inkuma Museum of Contemporary Art, Kagawa, and Kintetsu Museum of Art, Osaka); Saatchi Gallery, London, 1997; Museum of Art, Fort Lauderdale, Florida, 1998 (travelled to Flint Institute of Arts, Michigan; Whitney Museum of American Art, New York; and Memphis Brooks Museum of Art, Memphis); and Schirn Kunsthalle, Frankfurt, 2001 (travelled to Padiglione d'Arte Contemporanea, Milan; Kunsthal Rotterdam, National Galleries of Scotland, Edinburgh, and Kunsthaus Zürich).
---