Leticia Ramos, Vostok, 2014
Videoroom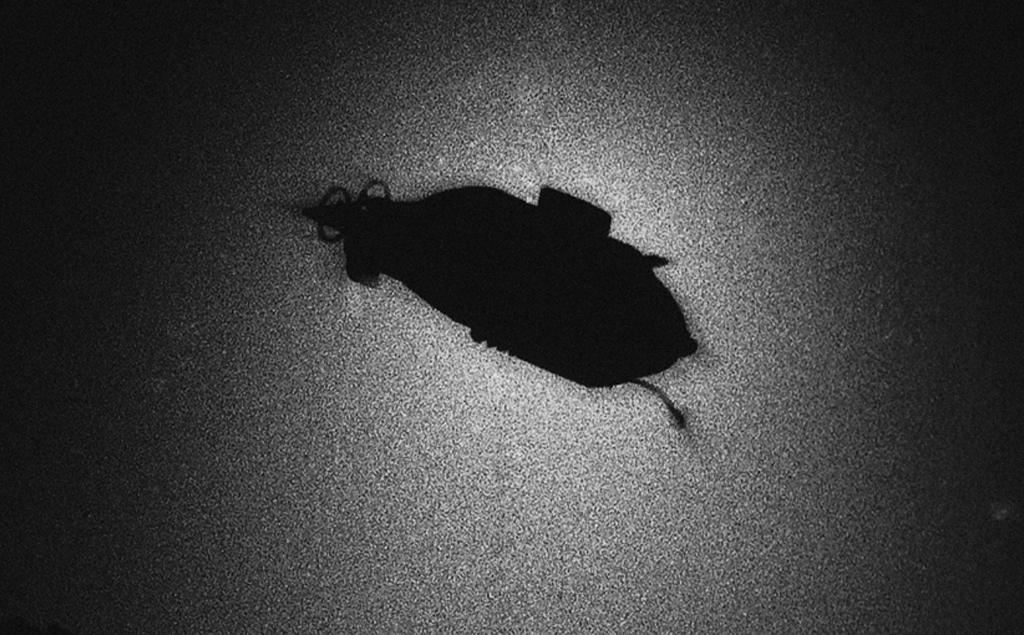 Leticia Ramos is involved in a large research project within which she is devising ramifying fictions which become formalized in her photographs, films and installations. Her works are part of apparatuses designed to capture and reconstitute environments, be they urban or natural. With a particular interest in science-fiction, the dark areas of the globe studied by man, and laws which govern the world, she mixes the scientific with the imaginary, and the documentary with the fictional, in complex "geographical narratives". The atmospheres which result from the ERBF, BITÁCORA and VOSTOK series refer to the mysterious explorations of scientific novels.
VOSTOK – presented in Villa Paloma's videoroom – is inspired by a Russian research base situated in Antarctica above the subaquatic lake of the same name. At this base, drilling going down to almost 4 km (2.5 miles) has made it possible to remove samples taken from the previous ice age. In 2012, in residence at PIVÔ in São Paulo, the artist designed and exhibited an artificial décor using a projection screen, a small swimming pool, an aquarium and a model of a submarine. The sound track is taken from a performance produced in collaboration with the artist Lùcia Koch and the composer and conductor Rossano Snel; in the end the project gave rise to an artist's book, a vinyl disk and a film. The audiovisual version presented in the Video Room proposes a fictitious journey in this prehistoric lake, and conjures up landscapes submerged in its depths, as if lost in time.
---
Leticia Ramos (1976)lives and works in São Paulo, Brazil.
She graduated in Architecture and Urbanism at the Universidade Federal do Rio Grande do Sul and Cinema at Fundação Armando Álvares Penteado, FAAP, Brazil.
The artist won important awards and fellowships for research and development such as the Marc Ferrez Photographic Creation Award to develop the Project BITÁCORA (2011/2012).
In 2011 she participated in the The Artic Circle Residency, an expedition to the North Pole aboard a sailboat. The photographic work done during the expedition won the Brasil Fotografia Award for Contemporary Research (2012).
In 2013 she was a participant in the "Iland Session – Visitas a Ilha", 9º Bienal do Mercosul, Porto Alegre. Awarded the Instituto Moreira Salles and Zum Magazine Photography Fellowship, she conducted research for the project MICROFILME which ended up winning the BES Photo prize in 2014.
She recently received the Art Grant from the Botin Foundation (Spain) for the development of the « Historia Universal de Los Terremotos » project.
Her work has been shown among others at CAPC, Bordeaux, 2015 ; Pivô, São Paulo, Brazil, 2013; La Bande Vidéo, Quebec, Canada, 2011; Centro Cultural São Paulo, São Paulo, Brazil 2010; Tate Modern, London, 2007.
---
Curator : Cristiano Raimondi