Looking Up…™ on aura tout vu revisiting the de Galéa collection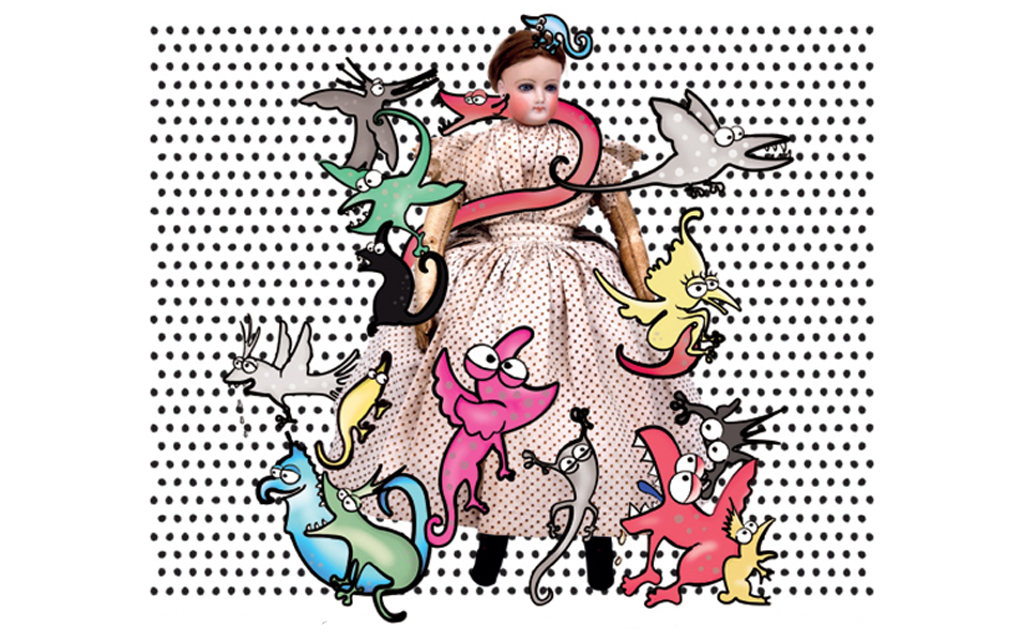 Chance and curiosity encourage meetings; walking past a shop window, an acquaintance in common, these are triggers for a collaboration…
When, somewhat haphazardly, Marie-Claude Beaud, Director of the Nouveau Musée National de Monaco,walked into the on aura tout vu boutique-cum-studio in Paris, she discovered a world, two unusual personalities—those of Livia Stoianova and Yassen Samouilov—but above all nothing less than a passion for fashion, accessories, and how to present things.
At the same time the Museum team drew up a cultural project, "Training for a Museum", whose goal, inter alia, is to protect, develop and spread the word about a national heritage that is as little known about as it is varied. The collection of dolls and robots, donated by Madeleine de Galéa – a close friend of Ambroise Vollard, and a passionate collector—is part of it, but its presentation raises both scenographic and museographic issues which are quite different from pictures and sculptures.
These accessories for interiors, because this is indeed what it is all about, call for a special set-up, made possible by the exuberant imagination of the on aura tout vu twosome who devised the exhibition down to the tiniest detail.
on aura tout vu breathes new life into the NMNM collections by comparing two visions of fashion, that of 19th century dolls, and their own!
With their magic wand, they turn the Villa Sauber into a circuit of discoveries and surprises, plunging visitors into an amazing and festive world, where the boundaries of reality are jostled. The Haute Couture costumes expand the refinement of this miniature world, while hybrid beings spring from their extravagant imagination.
From Second Empire society gatherings to contemporary night clubbing, from astonishing black furniture to the universal magic of whiteness, from the dinner jacket to the bridal gown, … the show offers a playful exploration of the world's customs.
Presenting scenes from the daily round, be it real or dreamed, on aura tout vu mixes codes and modes with great gusto. An invitation to travel in time and space with curiosity, wonderment and fantasy acting as your guides.
This new cooperative project at the NMNM is the second part of the exhibition format "Looking up™ ", devised by the NMNM and ushered in with the artist Yinka Shonibare, MBE, proposing a veritable dialogue between works making up Monaco's heritage and contemporary art.
For more information on high fashion house on aura tout vu click here
---
Curators and Artistic Directors: on aura tout vu (Livia Stoianova and Yassen Samouilov)
Adjunct Curator: Béatrice Blanchy
Scientific Advisor: Lydia Kamitsis
---
---