Looking Up…™ Yinka Shonibare MBE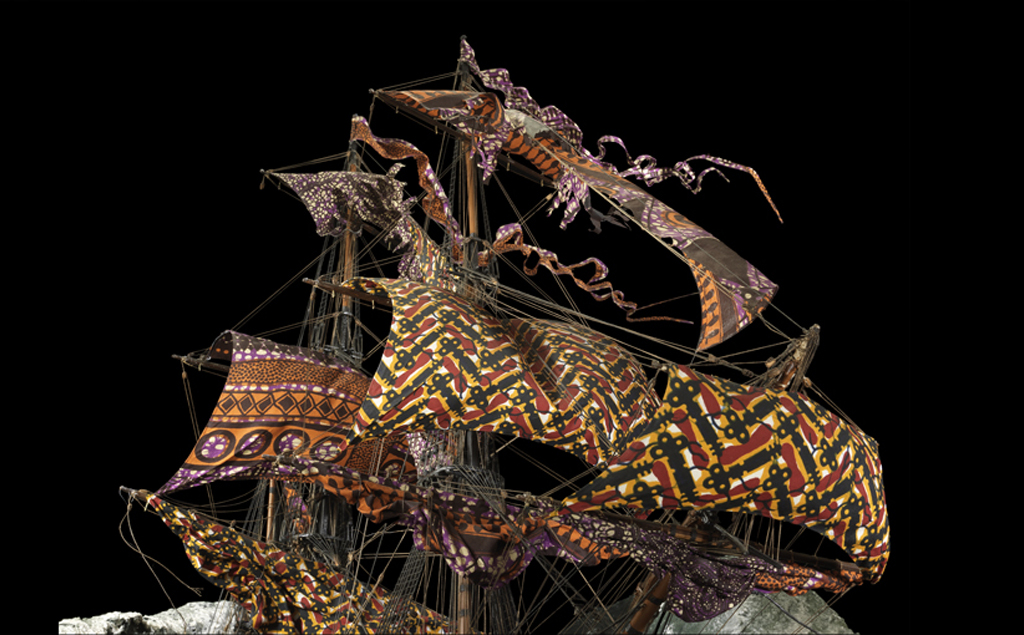 Models, sculptures, photographs and videos: the works of Yinka Shonibare, MBE, are an Ariadne's thread inviting the visitor to discover collections that belong to the artistic history of the Principality but have never or rarely been shown. The Nouveau Musée National de Monaco's Art and Performance collections will be regularly reinterpreted in the Looking up…™ series. In his work, Yinka Shonibare, MBE (Member of the Order of the British Empire), an Anglo- Nigerian artist who lives in London and was born there in 1962, unites different worlds in a single space whilst drawing on the multiculturalism that constitutes our world today. His reflections on identity and memory mix together his two home cultures in a highly original aesthetic way. Bringing Dutch wax into a Victorian world and using it to dress the middle classes that he represents with headless mannequins proves to be an artistic gesture that made him instantly recognisable.
---
A retrospective of Yinka Shonibare's work has just been shown at the Brooklyn Museum in New York, followed by the Smithsonian Institute in Washington, and his Nelson's Ship in a Bottle project was inaugurated in Trafalgar Square in London on May 24, 2010.
Monte-Carlo has been and is still a particularly vibrant artistic hub for stage and performing arts. The public encounters the Visconti "maquettothèque" (set-design models collection) of the Monte-Carlo Opera, the Bosio brothers' sculptures and engravings, Eugène Frey's fabulous luminous decors, the Marquis du Périer du Mouriez's strange collection of transparent paintings, plus the religious boxes from the de Galéa Collection and many other artificialia from the storage collection that evoke the cabinets of curiosities of the 17th and 18th centuries, the ancestors of European museums.
A costume conservation workshop will run throughout the exhibition, providing an opportunity for the public to explore previously hidden elements of the collection as they are being restored.
---
Curator : Nathalie Rosticher Giordano
Associate curator : Béatrice Blanchy
Lighting : Dominique Drillot
Designe: Adrien Rovero
---
---