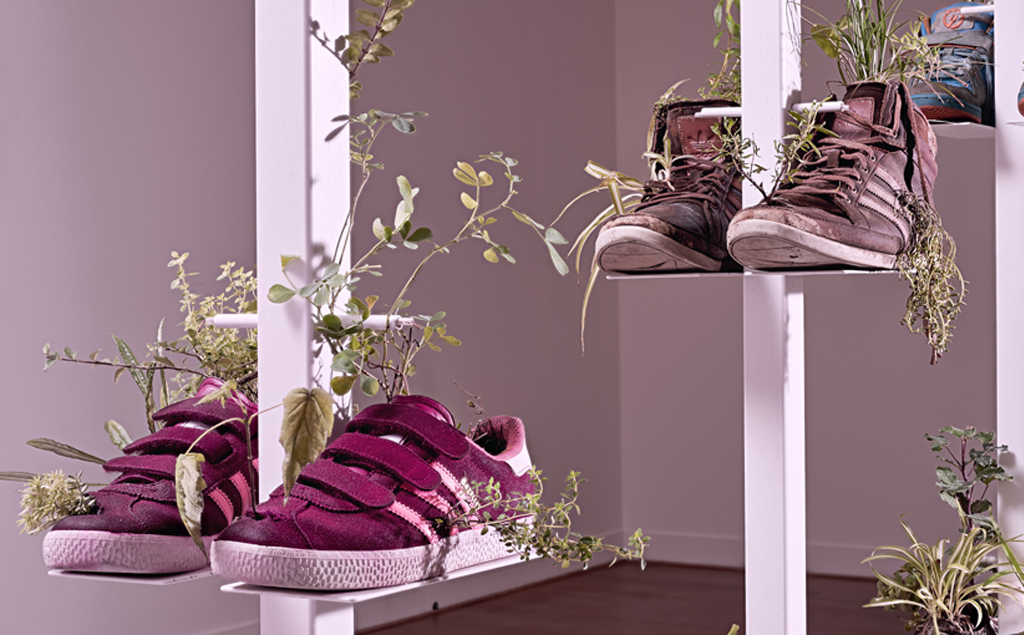 The NMNM Villa Sauber presents a new and monumental work by the artist Michel Blazy entitiled Collection de Chaussures (2015-2017), co-produced by the NMNM and the Direction des Affaires Culturelles de Monaco for the latest edition of the Venice Biennale. Collection de Chaussures consists of a metallic structure acting as a frame within which is diffused a light and an irrigation system that ensures the health of the different species of plants situated in 27 pairs of used sneakers.
In the two remaining galleries the NMNM presents two major works by the artist Peau de Bête (2011) et Nature Molle (2004), also part of the museum's collection, and which will be activated and presented for the first time in Monaco.
Michel Blazy was born in Monaco and has acquired an international reputation thanks to his installations integrating live materials.
During the exhibition visitors will be able to follow and research the slow transformation of his works and their perpetual mutation.
---
---