Oliver Laric
Table des Matières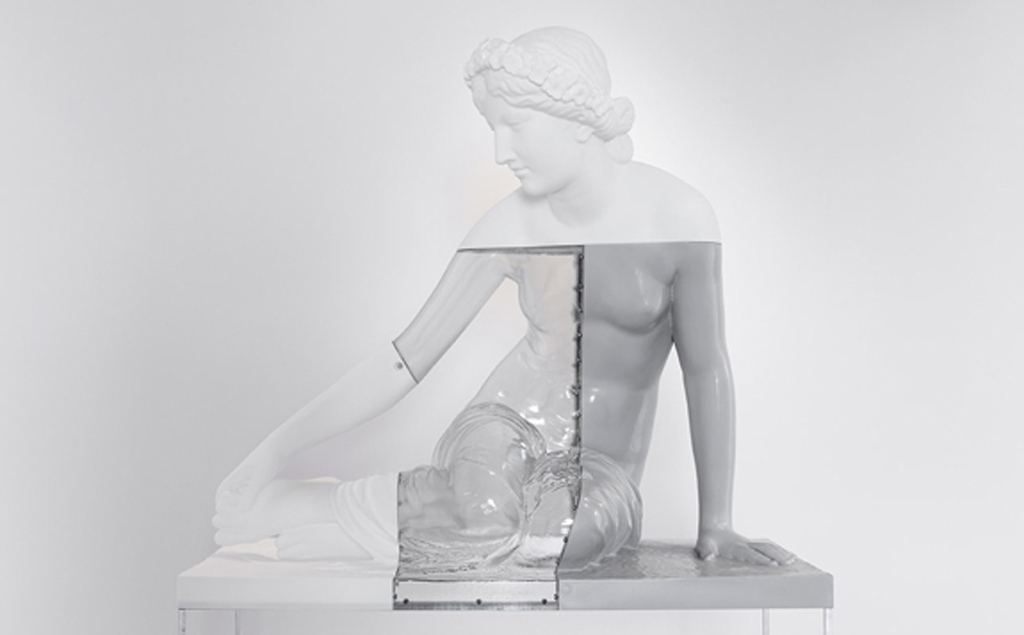 To mark the 250th anniversary of the birth of François-Joseph Bosio, the Nouveau Musée National de Monaco commissioned Oliver Laric to create a work after La Nymphe Salmacis, of which it holds a version in marble and a bronze cast.
In 2012 Laric began a disruptive project called threedscans.com, an internet site that allows users to download his 3D scans of works from the museum's collections and, in consequence, to make unlimited reproductions of them.
The direct corollary of this approach is that the sculptures that he makes using 3D printers and composite materials like polyurethane and polyamide are "original replicas" that challenge the notions of authorship and authenticity, and that of appropriation. With regard to his work La Nymphe Salmacis, it seems that Bosio, the original sculptor, took inspiration from the La Nymphe à la coquille (1683, Louvre) by Antoine Coysevox, which was itself made from a cast of the ancient original in the Borghese Collection in Rome.
In strong contrast with the marble original, Laric has used a mix of 21st-century materials, exploiting qualities of synthetic transparency and opacity, and playing on the fact that citation, collage and remixing have been processes used for several centuries in the circulation of forms and images that are intrinsic to creation.
Oliver Laric was born in 1981 in Innsbruck, Austria. He lives and works in Berlin.
---