Poïpoï. Une collection privée à Monaco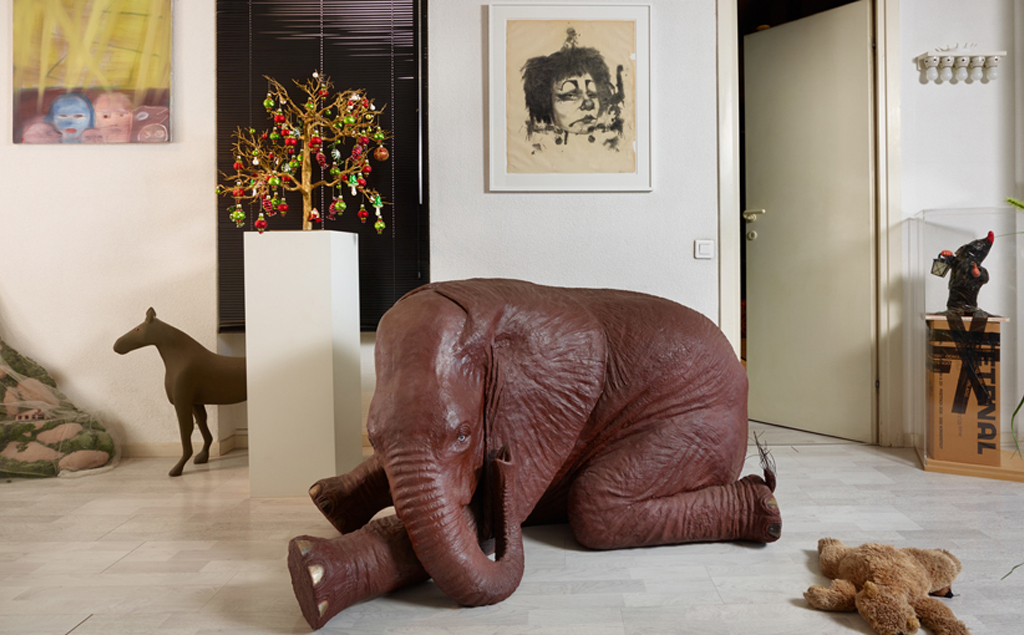 The Nouveau Musée National de Monaco presents the exhibition Poïpoï, une collection privée à Monaco, a tribute to a couple of Monaco-based collectors and their pioneer spirit of decipherment.
---
The curiosity of F and J Merino, their encounters with Nice-based artists during the 1960s, and, in particular, their frequent visits to Ben's shop ("Laboratoire 32") would encourage them to develop an interest in contemporary art, which would blossom into a passion.
In 1967, FM also founded "Open", an underground magazine, in cahoots with Marcel Alocco.
In the same period they discovered FLUXUS : George Brecht and Robert Filliou who had opened a place called "La Cédille qui sourit" in Villefranche-sur-Mer. Friends of friends came and went, Joe Jones, Dorothy Ianonne, Erik Dietman etc…and a crazy friendship was born, with stormy discussions and rocky finances.
For a while the couple kept its distance from the art world. A keen cook, FM became food critic for Gault & Millau and JM was responsible for the Public Relations of the Société des Bains de Mer. At that time they struck up a friendship with Helmut Newton and Alice Springs.
In the early 1980s, it was prompted by the interest of their son Edouard that they plunged back into the contemporary art world, focussing most especially on American appropriatonist photography (Richard Prince, Louise Lawler, Cindy Sherman).
In the 1990s, they hung out with the group hailing from the Grenoble School of Fine Arts: Dominique Gonzales-Foerster, Philippe Parreno, Pierre Joseph … who are nowadays major figures in the international art scene.
Their apartment in Monaco would become a convivial meeting place (walls painted by Stéphane Dafflon, projects by Liam Gillick , Carsten Höller, and Franz West). A collection to be experienced, and always on the move, including a large number of internationally renowned artists, among them: Arman, Fischli &Weiss, Andreas Gursky, Georg Herold, Ann Veronica Janssens, Paul Mc Carthy, Philippe Parreno, Raymond Pettibon, Jim Shaw, Cindy Sherman, Shimabuku… which the Nouveau Musée National de Monaco will be showing from 24 February to 30 April in the premises of the Villa Sauber.
---
With regard to Poïpoï : In 1963, Robert Filliou and Joachim Pfeufer created the Poïpoïdrome, a functional relation between reflection, action and communication…
Why such a strange name as the Poïpoïdrome ? It was a form of thanks and tribute paid to the Dogon who live in the cliffs of southeastern Mali. In 1960, Robert Filliou had heard with pleasure about the Dogon and their famous Poïpoï both through Joachim Pfeufer and through the Dutch architect and ethnologist Herman Haan.
Poïpoï is a way of saying yes, a form of acquiescence, conciliation, exchange and peaceful reply. There is also an acoustic and musical dimension, akin to a tempo, which gives rhythm to the interlocutor's list.
---
Curator: Cristiano Raimondi
---
---