Step by Step. Visions of an art dealer's collection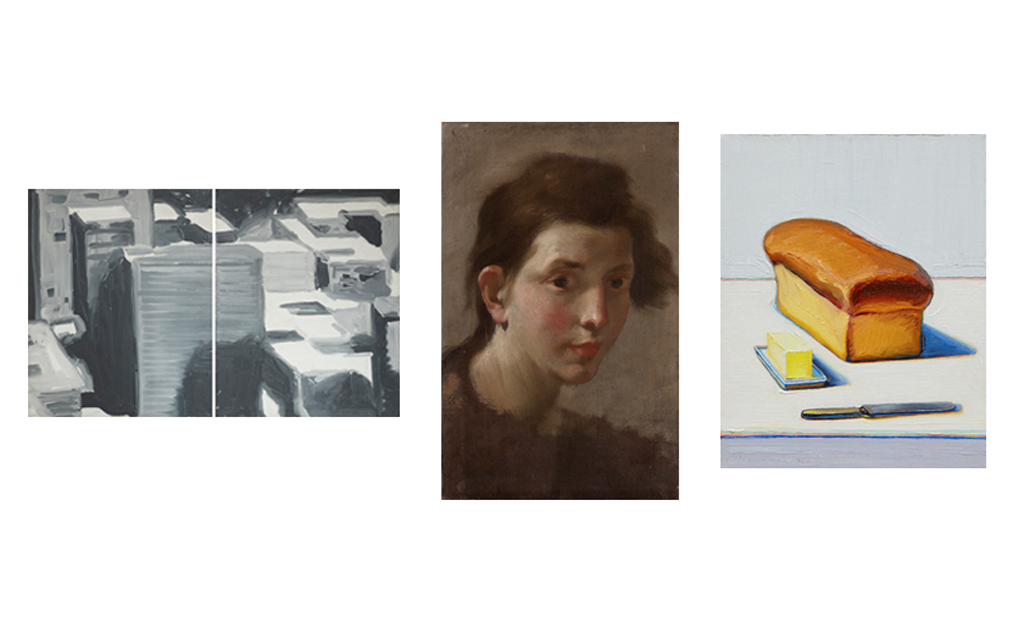 The exhibition Step by Step pays tribute to a remarkable Monegasque collection and its owner Fabrizio Moretti. The collection is being shown to the public for the first time in a selection of thirty-nine works, ranging from old masters to contemporary artists. The exhibition project explores what might be considered the private cosmogony of the collector, who has the eye of an art dealer working with paintings and sculptures on a daily basis. This personal, erudite journey takes us through six centuries of art history in an interpretation formulated by the curator Cristiano Raimondi.
This vast and highly diverse collection offers the Museum an opportunity to show very rare works, which constitute an exceptional compendium of Western artistic culture. Ranging from the Gothic period to the early Renaissance and on through Mannerism and the Baroque, the Moretti Collection takes us all the way to the experiments of the past decade. This is a unique, and highly diverse collection of masterpieces great and small. Austere, like the works of Spinello Aretino and Jannis Kounellis, alluring like the paintings of Gian Lorenzo Bernini, Guido Cagnacci, and George Condo, and the works of superstars like Pontormo, Gerhard Richter, and Lucio Fontana.
The curator's take is not that of exploring potential interactions between the pieces in the collection, but rather of focusing on the collector's intuitions and vision.
Fabrizio, who graduated in Literature from the University of Florence, and the son of the famous Tuscan antiquarian Alfredo, opened the Galleria Moretti at the age of twenty-two, specialising in the Old Masters. Over the years he became passionate about all artistic expressions and periods, and even earned the title Chevalier de l'Ordre des Arts et des Lettres. Ever since the beginning of his career, he has collected works made by the protagonists of Western art, without distinction of period, genre, or medium. During his career he has been able to work with some of the most important museums, auction houses, and collectors around the world, true to the tradition of great Italian art dealers like Stefano Bardini and Alessandro Contini Bonacossi, but always open to an international vision, in the footsteps of such personalities as Joseph Duveen and Richard Feigen. The collection is the outcome of these experiences, with some truly visionary ideas that appear to take inspiration from such figures as Daniel-Henry Kahnweiler and Ernst Beyeler.
---
Artists : Alessandro Allori, Spinello Aretino, Gian Lorenzo Bernini, Alighiero Boetti, Guido Cagnacci, Jacopo Carucci (dit Pontormo), Bernardo Cavallino, Mirabello Cavalori, George Condo, Neroccio Bartolomeo dei Landi, Thierry de Cordier, Andrea Della Robbia, Giovanni Della Robbia, Pedro de Mena Y Medrano, Lucio Fontana, Wade Guyton, Alberto Garutti, Martin Kippenberger, Jannis Kounellis, Jan Lievens, Glenn Ligon, Bruno Munari, Mela Muter, Albert Oehlen, Carlo Portelli da Loro, Richard Prince, Rebecca H. Quaytman, Guido Reni, Gerhard Richter, Jenny Saville, David Smith, Rudolf Stingel, Wayne Thiebaud, Luc Tuymans, Bartolomeo Vivarini
---
Curator : Cristiano Raimondi
---
---