Thomas Demand
NMNM Collection / UBS Art Collection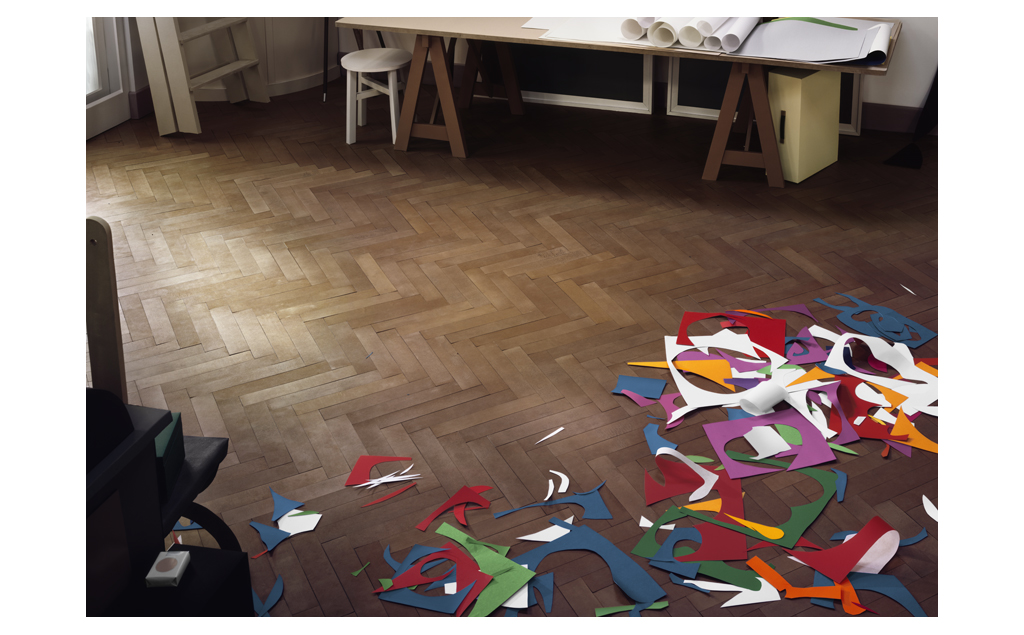 In 2010, Thomas Demand inaugurated the Villa Paloma as guest curator of the exhibition La Carte d'Après Nature. Today, the NMNM is inviting him for a solo show in the Project Space.
Thomas Demand uses the technique of photography, together with that of sculpture, as a creative process. His works are initially conceived on the basis of a painstaking mise-en-scène-like presentation. As reproductions of life-size models of architectural spaces, exteriors and natural environments stripped of all human presence, these 1:1 maquettes are made of paper and cardboard. The scenes are inspired from real sites, and memories of places and events, which, despite the general titles of the works, often make reference to very significant historical and media-related contexts.
While making use of the "surreal" properties inherent to photography, Demand never tries to stir up any emotional reaction in onlookers, rather pushes them to question the "tragic" dimension of these scenes which are, at first glance, quite ordinary.
The exhibition begins with two images from the Blossom series (2015). These details of re-created flowering cherry trees are in fact inspired by a photograph which appeared in The New York Times, in which we see the widow of one of the terrorists who committed the attack on the Boston marathon, a few days after that tragedy. In Atelier (2014), a view of the floor of Matisse's studio in Nice, where he produced his famous paper cut-outs until the end of his life, Thomas Demand pays tribute to a major artist, the way he did at an earlier date with Jackson Pollock, while at the same time creating a metaphor of his own work. The work titled Hydrokultur (2010) is an image inspired by the tamed nature that is to be found in Monaco, a State where there is virtually no wild vegetation. Lastly, Haltestelle (2009) shows us a replica of a bus stop which gave rise to a famous German pop-rock group, and which was the object of speculations by the mayor of the town of Loitsche.
As part of the partnership which has linked them for many years now, the NMNM and UBS were keen to honour a pivotal artist in their respective collections. UBS has for many years been supporting cultural and artistic programmes all over the world, and more specifically activities involving promotion, collecting and education in the field of contemporary art.
Born in 1964 in Munich, Thomas Demand lives and worksin Los Angeles and Berlin. He studied at the Akademie der bildenden Künste, Munich (1987-90), the Kunstakademie Düsseldorf (1989-92), Goldsmiths College, London (1993-94). Since 2011 he has been sculpture professor at HBFK, Hambourg.He has been the subject of many one-person exhibitions in prestigious public and private institutions such as The Museum of Modern Art, New York (2005), Serpentine Gallery, London (2006), the Neue Nationalgalerie, Berlin (2009), Fondazione Prada, Milan (2007, 2016), MOT, Tokyo (2012) and he has represented Germany at the Biennale of São Paulo in 2004.
---