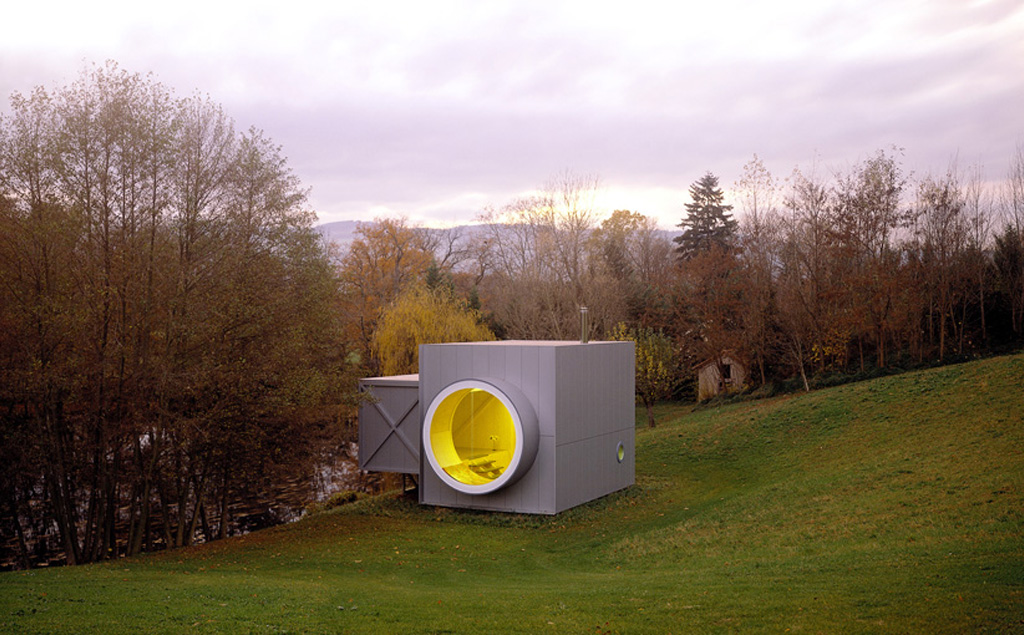 Drawing on post-war architecture in Germany and transforming the language of public architecture, Thomas Schütte changes his view of our age and places architectural models on table-stands, raising them to the rank of monuments to our civilization. As architectural metaphors, they constitute an allegory of his view of the world.
Through his "diary of the world" under the form of architectural models Schütte plays and bitterly comments on contemporary society and on the mechanisms that make it work both politically and culturally.
Museum as crematory oven, modernism interpreted as a form of terrorism, menacing temples and Houses for one person – simultaneously retreat and prison.
In the past years some of the models have been turned into real buildings, thanks to the interest of private persons which use them as spaces for living.A portfolio of 27 prints documenting more than 30 years of the artist's work on public architecture accompanies the visit of the exhibition which will pass along the models of the One Man Houses, a film on the construction of the Ferienhaus in Austria and finally new projects never shown before like the monumental Sculpture Hall which will host Schütte's private collection of his own works
Two catalogues, Houses and Frauen, with critical essays by the two curators, Andrea Bellini and Dieter Schwarz, are published by Richter & Fey and the NMNM on the occasion of the exhibitions. Houses will be available in September 2012.
---
Curators: Andrea Bellini and Dieter Schwarz
A coproduction with Castello di Rivoli, Turin
---
To go further :
Thomas Schütte. Frauen on Castello di Rivoli's website
Thomas Schütte. Faces & Figures on Serpentine Gallery, London, website
---