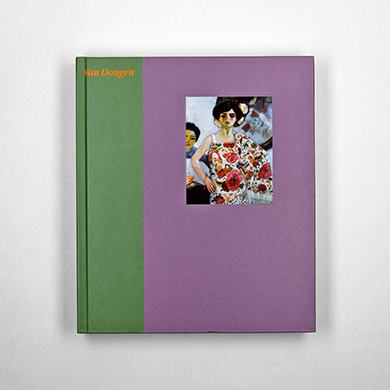 Published in conjunction with the major retrospective in Monaco, Montréal and Barcelona devoted to the work of Kees Van Dongen (1877-1968), this lavishly illustrated book – more than simply an exhibition catalogue – offers a fresh perspective on the artist's paintings, drawings, and ceramics, and confirms his unique role as a portraitist among the Fauves.
Unlike the typical Fauve landscape, Van Dongen's art is acerbic, urbane, outrageous, and even scandalous. Described as « orgies of light, warmth, and colour », his works attest to his undisputed place in the modernist canon alongside his fellow artists Matisse and Picasso.
In the light of new research and discoveries in archivial sources, the evolution of the artist's career has been retraced from his early years in his native Holland to his move to Paris and participation on the famous 1905 Salon d'Automne, which established Fauvism as an innovative movement in modern art.
Vibrant and provocative, Van Dongen's work has been viewed thorough the lenses of exoticism, the world of entertainment, and orientalism. During the 1920s he moved in polite social circles that won him portrait commissions from the celebrities of his time. These fashionable portrayals of the Roaring Twenties, along with a series of vividly coloured landscapes, exemplify his mature period.
From turn-of-the-century anarchist to « painter of elegant neuroses between the war », Van Dongen was in essence a moralist, the keen observer of a society that ranged from prostitutes, circus performers, and the working class to society women and the demimondaines of the « cocktail era ».
---
Available at the museum, for orders : bookshop@nmnm.mc