Variations. Eugène Frey's Light Set Projections presented by João Maria Gusmão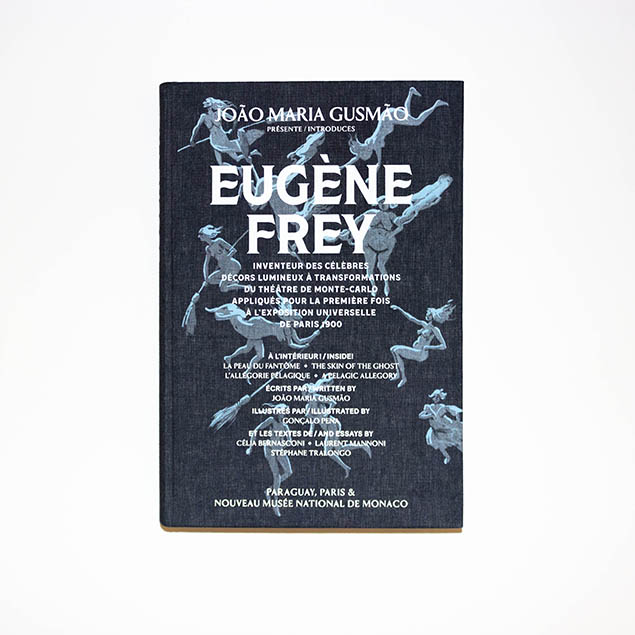 In Paris in the 1890s, a young painter named Eugène Frey reoriented his career towards shadow theatre and the magic lanterns shows common in the city's cabarets. In 1900 he developed his technique of light set projections, a complex system of lighting projections combining the techniques of painting, photography and cinematography. He developed this unique process on the stage of the Opéra de Monte-Carlo between 1904 and 1938.   
Artist João Maria Gusmão presents the first ever monograph devoted to Eugène Frey, by reinterpreting the light set projections which were developed at the same time period as cinema. Published to coincide with the exhibition organised by the Nouveau Musée National de Monaco at the Villa Paloma, this book brings together Frey's theatrical art and that of numerous other inventors from the first half of the 20th century.
The book gathers texts by Stéphane Tralongo, Professor of cinema at the Université de Lausanne and Laurent Mannoni, Director of the scientific collections at the Cinémathèque française, as well as a work of fiction by João Maria Gusmão illustrated by Gonçalo Pena
---
Curator: Célia Bernasconi
---
Available at the museum, for orders : bookshop@nmnm.mc
---