Subjective Cartographies – Workshops for the general public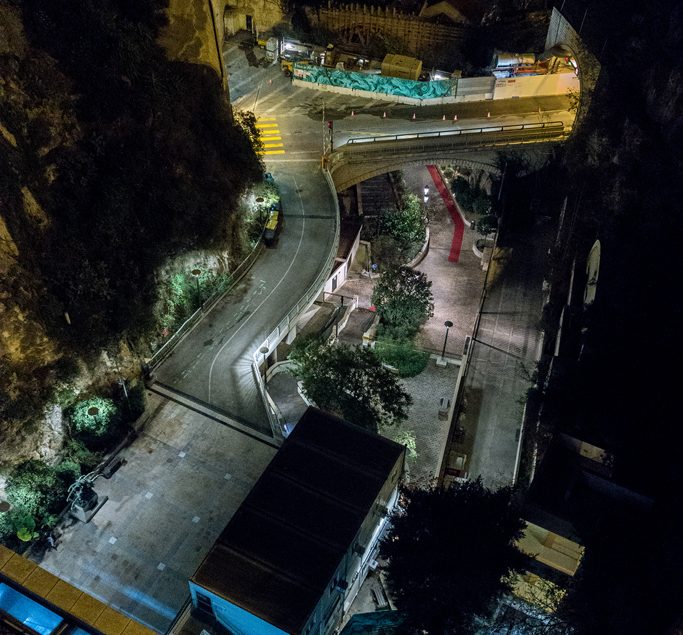 Come and share your wanderings, routes and journeys in the heart of the Principality!
Currently in residence for digital creation, Cassandre Poirier-Simon is interested in Monaco as a singular geographical space: How do you walk through it? What are your favourite places? Which ones do you remember?
During this workshop, the artist will present his project around the exhibition Tremblings, recent acquisitions by the Nouveau Musée National de Monaco and will invite you to come and augment it with your own places.
In a labyrinthine spirit, the Subjective Cartographies workshop will address different representations of the territory: flat, relief or even narrative cartography.
This workshop is aimed at anyone who has travelled through the Principality, whether they live or have lived there, work or have worked there, or travel through it regularly. No other skills are required than the desire to share a place and a moment with the artist.
---
Workshops for the general public at the Villa Paloma, 56, boulevard du Jardin Exotique, 98000 Monaco
Saturday 2 April
2:30 – 4:30 pm
Sunday 3 April
10 am – 12pm
Or 2:30 – 4:30 pm
This workshop is also offered in a short format as part of the Regardez Voir programme
Tuesday 5 April
Between 12:30 and 2 pm
Duration 30 min
Réservation via email public@nmnm.mc
If you are interested in the project but are not available on these dates, contact us to arrange a meeting with the artist via public@nmnm.mc
---
About the Digital Creation Residency:
Invited to design the online extension of the Tremblings exhibition, Cassandre Poirier Simon is currently designing a digital project in which she broaches the museum and its works as engines of dialogue. The project revolves around artistic content (videos, text, sounds, photographs, 3D animations) and educational content (cartels, critical or scientific texts) as a means to produce interactive journeys and a story.
With the support of