A collection of constructions
Rencontre avec Nathalie Du Pasquier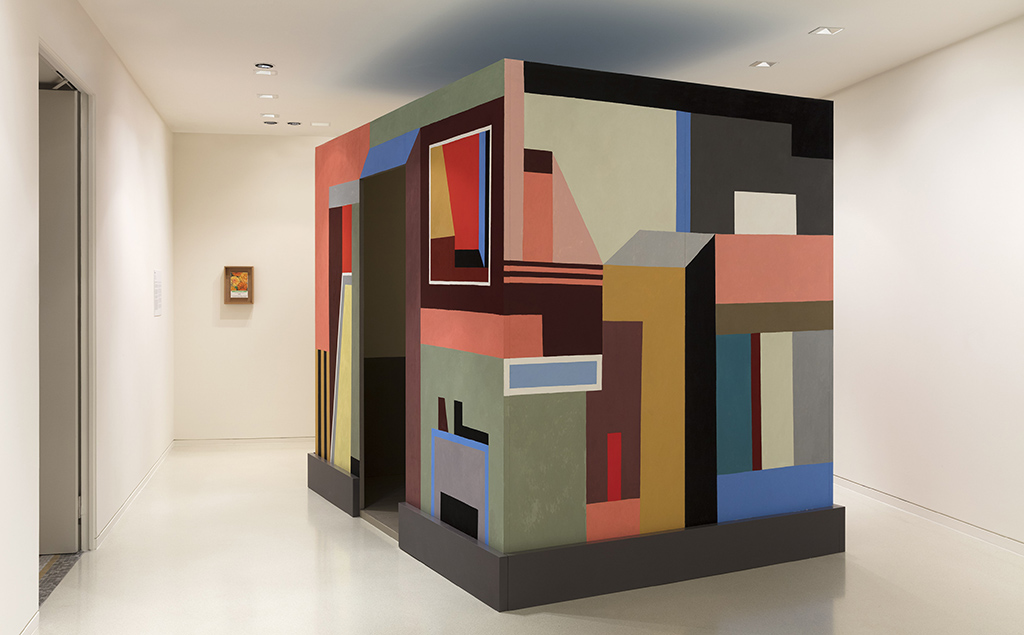 In 2016 the review Initiales dedicated its 8th edition to the unclassifiable Nathalie Du Pasquier. This edition closes with a portfolio by the artist called A collection of Constructions. That same year, the NMNM published a catalogue dedicated to its acquisitions under the title Building a Collection. Happy coincidence or simple evidence, Nathalie du Pasquier's work has recently joined the collection.
The artist will evoke her practice, from the "Memphis adventure" until the paintor's studio.
Nathalie's self-taught education occurred by traveling, reading, observing different things such as Sumerian sculptures, Middle Eastern applied objects, Italian Renaissance's great masters, Byzantine and Provençal paintings, metaphysical brothers Giorgio de Chirico and Alberto Savinio, or admiring non-academic stuff from the periphery of the universe. Until 1987, she worked as a designer in the Memphis group producing many decorated surfaces, patterns, textiles and a few pieces of furniture. Since then, her main focus and passion has been to paint. Over the last 35 years, Du Pasquier has been intrigued by the relationship between objects and the space in which they are installed. This ongoing investigation occurred in paintings, sculptures, designs, patterns, constructions, carpets, books and ceramics constantly acting between the representational and non-representational, the tangible and intangible, reality and imagination, two and three-dimensional forms. Working in between formats, Nathalie is an expanded painter always playing with complex arrangements of forms and continuously open to new possibilities for experimentation.
---