Artist Talk : Miquel Barceló
Présenté par la Fondation Beyeler et UBS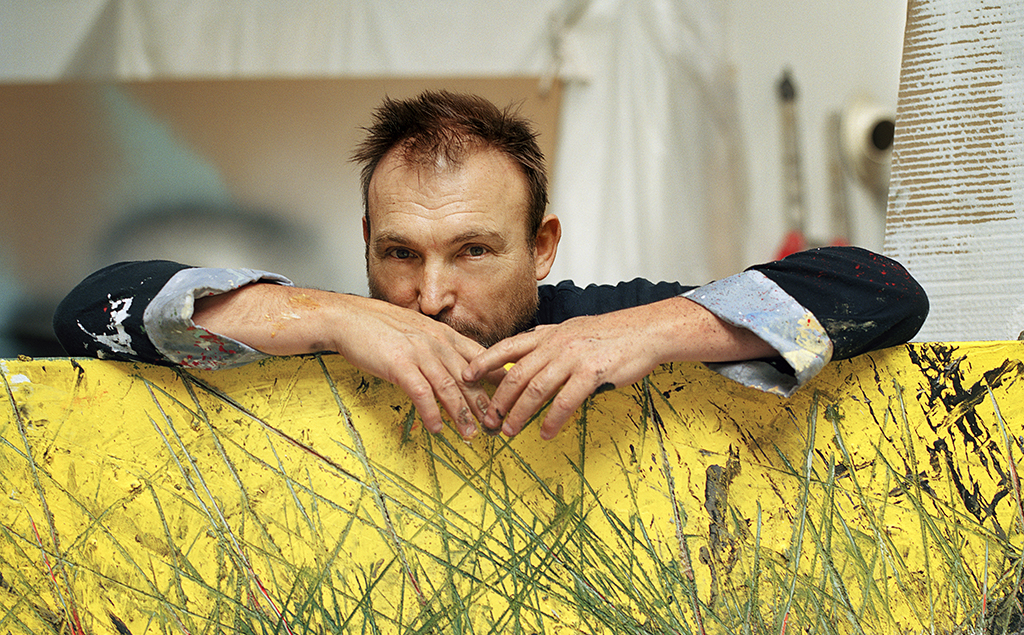 La Fondation Beyeler and UBS present an Artist Talk with Miquel Barceló, in conversation with Hans Ulrich Obrist, Artistic Director of the Serpentine Galleries, London, on Monday 4 November 2019 at Nouveau Musée National de Monaco – Villa Sauber.
Miquel Barceló was born in Felanitx, Mallorca, in 1957. He lives and works in Paris and Mallorca.
One of Spain's most acclaimed contemporary artists, Miquel Barceló is known for his relief-like mixed-media paintings, expressive bronze sculptures and ceramics. An artistic nomad, his fascination with the natural world has inspired richly textured canvases that evoke the earthy materiality of Art Informel, as well as compositions that study the effects of light and the ever-changing colours of the sea. Always experimenting with non-traditional materials such as volcanic ash, food, seaweed, sediments and homemade pigments, his works carry the traces of the fierce energy that animates his creative process.
In the mid 1980s, Barceló began eliminating narrative elements from his works, creating an increasingly unreal space punctuated by holes, cracks and transparencies. This process of simplification culminated in 1988, a year in which he travelled across the Sahara and created his white paintings. Relying on cultural and geographical diversity for inspiration, his time in Mali, where he established a studio, was a formative experience. For Barceló, painting is a visceral way of relating himself to the world and, as such, his art connects with the primitive beauty of cave paintings. He expands the technical boundaries of representation, while remaining rooted in the grand tradition of painting, following in the footsteps of Picasso or Goya when representing bullfight scenes or Baroque painters when completing a commission for the Palma de Mallorca Cathedral. 
---