Dora Garcia, The Joycean Society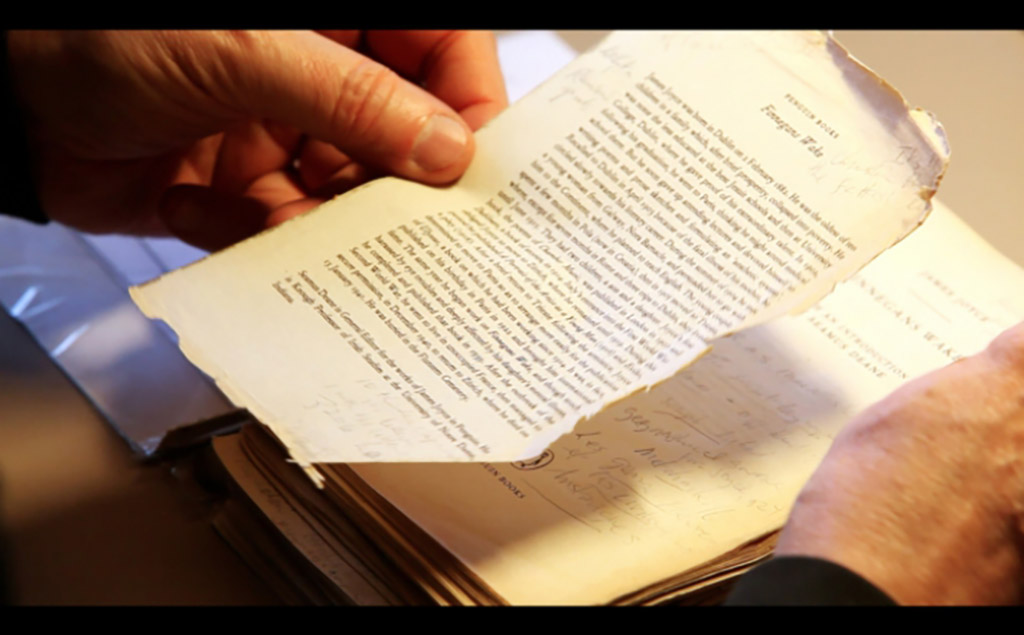 From September 22 until September 29, 2013, The Joycean Society is presented to the public at Nouveau Musée National de Monaco – Villa Paloma every day at 12pm, 3pm and 5pm. This piece by Dora Garcia has been acquired by the NMNM in 2013.
---
The Joycean Society, the new artistic project by Dora Garcia, winner of the International Contemporary Art Prize (PIAC), is also presented by the Fondation Prince Pierre de Monaco as a Collateral Event, on the occasion of the 55th International Art Exhibition – la Biennale di Venezia, at the Spazio Punch on the island of Giudecca.

This new artwork, unveiled at the exhibition, has been produced thanks to the grant for the production of new artwork, awarded to Dora Garcia, the winner of the 45th PIAC (2013) for The Deviant Majority (2010).

The PIAC is given out every third year by the Artistic Advisory Board after consulting international art world professionals (art critics, curators, researchers, collectors, directors of institutions or independent spaces, etc.) who put forward a number of potential laureates. It concerns all forms of contemporary art. Dora Garcia's work was put forward by the art historian and curator Agustin Perez Rubio.

The winner is awarded 40,000 Euros, including 20,000 Euros to produce a new piece, to be presented during a major international artistic event. The official awards ceremony takes place in Monaco in fall.

The PIAC Artistic Advisory Board is presided over by Her Royal Highness the Princess of Hanover, with Abdellah Karroum as artistic director and Marie-Claude Beaud (director of the Nouveau Musée National de Monaco) as vice-president. The jury includes five permanent members: Michel Enrici (art historian and critic), Lorenzo Fusi (exhibition curator), Maria Lind (director of the Tensta Art Center in Stockholm), Chantal Pontbriand (art critic), Philippe Rahm (architect and teacher), as well as a guest member for the 2013 edition, Hou Hanru (independent exhibition curator).