Ice Cream with Salt / Ice Cream with Pepper
A performance by Shimabuku
14.07.2021 - 14.07.2021 • /
Performance
-
Café Mozzafiato, forecourt of the Grimaldi Forum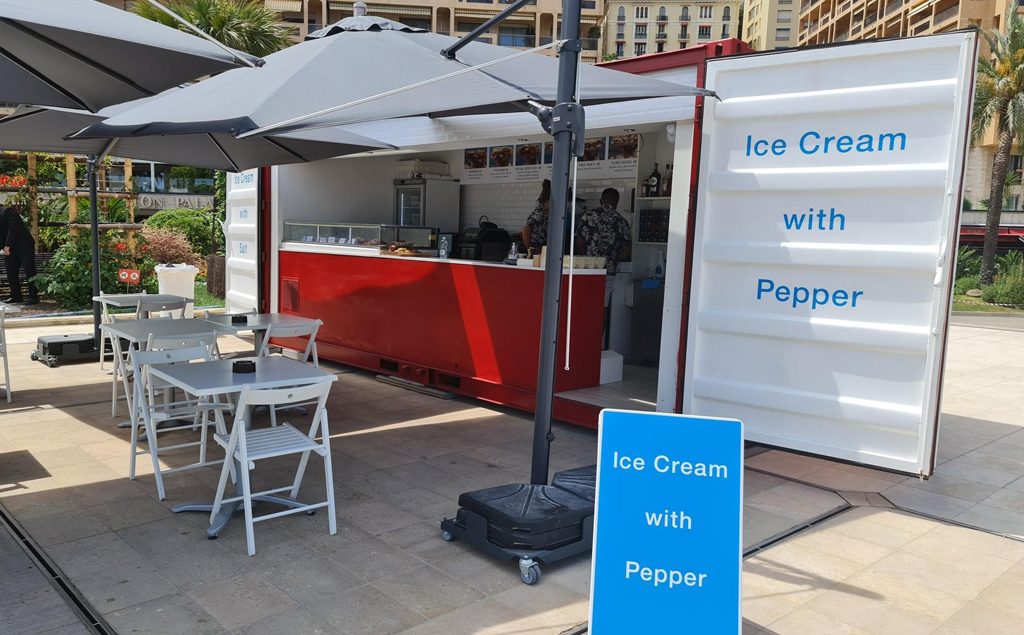 For this performance, ice cream seasoned with salt and / or pepper will be offered to visitors of the art fair and to passers-by in the forecourt of the Grimaldi Forum.
This combination of unexpected flavours is in itself an adventure, a small revolution in everyday life. According to Shimabuku, Ice Cream with Salt / Ice Cream with Pepper sounds like a proverb, the metaphor for a new experience.
In partnership with artmonte-carlo, Air de Paris and made possible thanks to the support of Riccardo Giraudi.
---