« J'ai vécu sur deux planètes / La personne qui s'était trompée d'époque» 
Performed visit by Louise Hervé and Clovis Maillet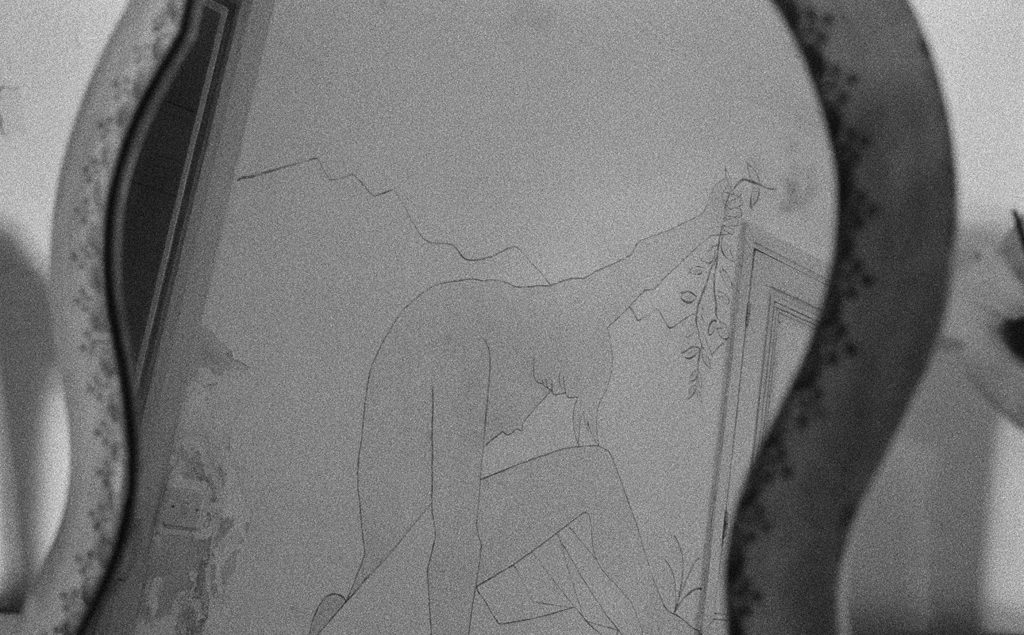 "I've lived on two planets / The person who had the wrong era"
Louise Hervé and Clovis Maillet adapt a performance created at Villa Santo Sospir in 2018 for Villa Sauber.
The performed visit will take place on Friday September 22 at 9pm, Saturday September 23 at 3pm (in English) and Sunday September 24 at 11am.
Duration: 20 minutes
Reservations (subject to availability) by e-mail to public@nmnm.mc
---
On Friday September 22, Villa Sauber will close à 9.30pm:
6-9.30pm : Free access to the exhibition "Santo Sospir. Mauro Restiffe / Jean Cocteau"
9pm : performed visit
Throughout the evening, the Camion Valentin team will be offering a selection of antipasti, organic wines and cold drinks.
---
As part of the 28th European Heritage Days organized by the Institut du Patrimoine, under the aegis of the Direction des Affaires Culturelles, and the "Les Visiteurs du Soir" contemporary art festival in Monaco, organized by the Botox(s) network.
---