Santo Sospir
Mauro Restiffe / Jean Cocteau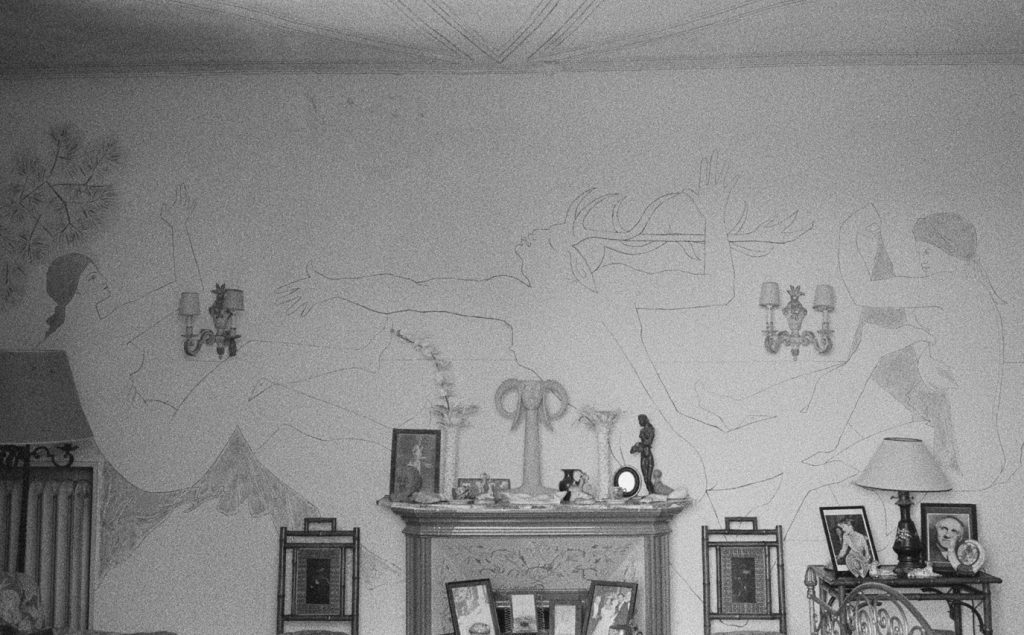 The Nouveau Musée National de Monaco presents Santo Sospir, an exhibition by the artist Mauro Restiffe, inspired by the house inhabited and decorated by Jean Cocteau in Saint-Jean Cap-Ferrat between 1950 and 1962.
In 2018, Mauro Restiffe (born in 1970 in São José do Rio Pardo, Brazil) was offered a residency at Villa Santo Sospir before it was closed for restoration. Alone in the house that has been preserved intact since Cocteau's death, Restiffe produced a series of photographs that are an extension of his personal research into architecture, memory and intimacy. Proceeding exclusively from analogue techniques, his prints blur all temporal references and reveal the traces of a ghostly presence, thus revisiting one of the favourite themes of the poet, who died in 1963.
After settling into Saint-Jean-Cap-Ferrat in 1950, Cocteau became a member of an artistic coterie retrospectively described as a "great workshop of modern art", and developed close relations with Matisse and Picasso in particular. This spatial shift went hand in hand with a temporal one: Cocteau was already familiar with the Côte d'Azur, and the Villa Santo Sospir, overlooking the bay of Villefranche-sur-Mer, brought him back to the gates of the "temple of [his] youth." Not far from the villa was the Welcome Hotel, where he drew the famous Mystère de Jean l'oiseleur self-portraits. The mirror in his room had become the portal to a mysterious hereafter, a zone outside of space and time.
When he was sixty, filled with memories of the Villefranche of his youth, Cocteau began to "tattoo" the villa's white walls. He designed a décor of linear images, somewhere between drawing and writing, that spread through all the rooms, extending the horizon line seen through the windows. Drawing on Greek mythology, he developed a powerfully erotic iconography characterised by dreams and metamorphosis.
Inspired by the eminently transgressive character of a multifaceted body of work, the exhibition presents a dialogue between Restiffe's images and a selection of drawings, paintings, tapestries and films by Cocteau from the collections of the NMNM, the Musée Jean Cocteau in Menton, the MNAM – Centre Georges Pompidou and the Musée de Grenoble.
This silent conversation, orchestrated by Restiffe in the spaces of Villa Sauber, is like a cinematographic montage that alternates long and close-up shots, monumental prints and smaller formats, fostering an embodied vision of the tattooed villa, where a (faceless) self-portrait of the author appears.
The exhibition Santo Sospir is curated by Célia Bernasconi, chief curator of the NMNM. It is accompanied by the book Mauro Restiffe, Santo Sospir published in 2021 by Lenz Press and republished in 2023 by the NMNM.
---
Curated by Célia Bernasconi
---
With the exclusive support of
---
---
---