Rêver ensemble le même rêve
In collaboration with Les Rencontres Philosophiques de Monaco
09.10.2023 •
19h-22h
/
Screening
-
Théâtre Princesse Grace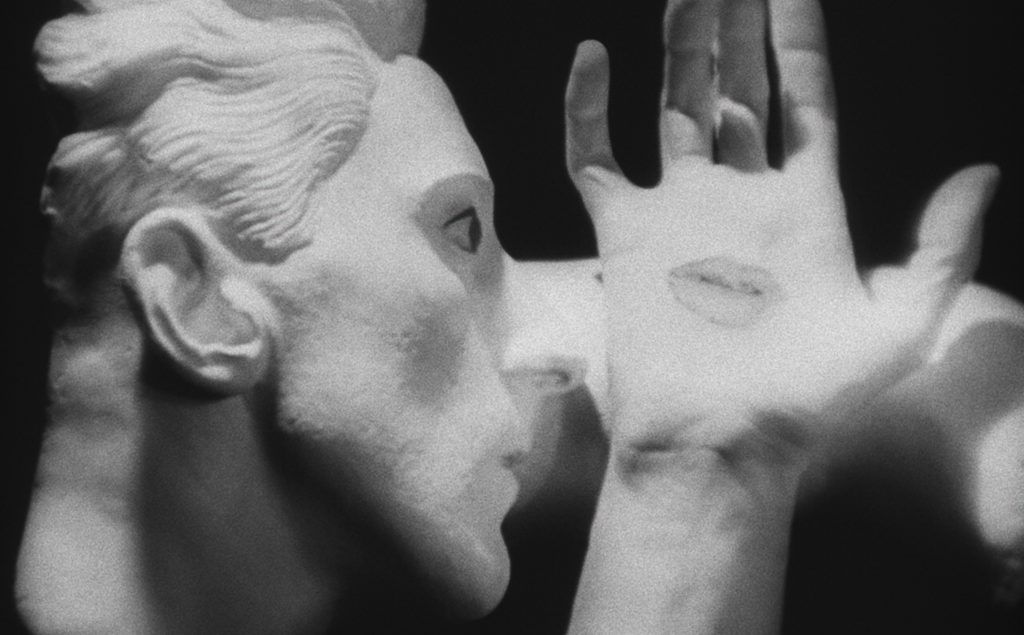 In conjunction with the exhibition "Santo Sospir. Mauro Restiffe / Jean Cocteau" exhibition at Villa Sauber, le Nouveau Musée National de Monaco and Les Rencontres Philosophiques, in collaboration with Le Fresnoy – Studio national des arts contemporains, are hosting an evening dedicated to the cinema of Jean Cocteau, under the banner of dreams.
From the erotic reverie of "L'Après-midi d'un faune", choreographed in 1912 by Nijinsky to an argument by Cocteau, to the tattooed walls of Villa Santo Sospir, populated by lascivious sleepers, the poet's literary, graphic and pictorial work has always been intimately linked to dreams.
His aim is to produce a poetic form that imitates the mechanisms of dreams, intentionally deceiving his reader/spectator so that he can no longer discern the boundaries between dream and reality.
His cinematic work is no exception to this intention.
In the introduction to Testament d'Orphée, his last feature film, Cocteau declared:
"The privilege of the cinematograph is that it allows a large number of people to dream the same dream together, and also to show with the rigor of realism the fantasies of unreality."
In the first part of the evening, Raphael Zagury-Orly, philosopher and founding member of Les Rencontres Philosophiques, will present "HÉLÈNE CIXOUS. Le rêve. An interview with Raphael Zagury-Orly. Filmed by Alain Fleischer", a portrait shot in September 2023 in the Paris apartment of the writer, playwright and author of "Rêve je te dis", published in 2003, and "Rêvoir", published in 2021. After the screening, the philosopher will talk about the links between the writings and worlds of Hélène Cixous and Jean Cocteau.
In the second half, Célia Bernasconi, chief curator of the NMNM and curator of the exhibition "Santo Sospir. Mauro Restiffe / Jean Cocteau" and Dominique Païni, essayist and curator of the "Cocteau sur le fil du siècle" exhibition at the Centre Pompidou in 2003, will introduce "Le Sang d'un poète", Jean Cocteau's first film.
Shot in 1930, "Le Sang d'un poète" is described by its author as "a descent into oneself, a way of employing the mechanism of dreaming without sleeping, a clumsy candle, often extinguished by some breath, walked through the great night of the human body."
During the intermission, Le Comptoir will be serving food at the theater bar.
---
Théâtre Princesse Grace
12 avenue d'Ostende, Monaco
A visit to the exhibition "Santo Sospir. Mauro Restiffe / Jean Cocteau" by artist Mauro Restiffe and Célia Bernasconi is scheduled for Thursday October 9 at 4.30pm at Villa Sauber. To register, click here
---