Late opening – screening of «Mariner of the Mountains» by Karim Aïnouz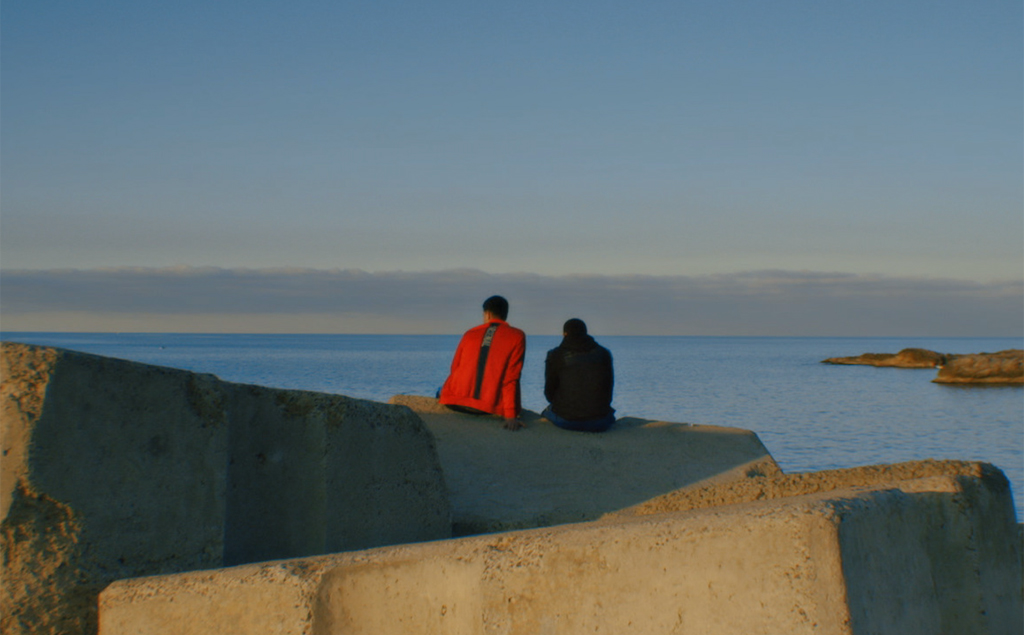 6 – 9pm: Free access to the exhibition "Santo Sospir. Mauro Restiffe / Jean Cocteau"
9pm: Conversation in English between the artist Mauro Restiffe and Célia Bernasconi, curator of the exhibition
9:30pm: Open-air screening of Mariner of the Mountains (2021) By Karim Aïnouz. (original version with English subtitles)
Mariner of the Mountains
Original title: Marinheiro das montanhas
Directed by Karim Aïnouz – Written by Karim Aïnouz
Brazil, France, Germany – 2021 – 98 minutes – Colour
Screened in original version with English subtitles
January 2019. Filmmaker Karim Aïnouz decides to cross the Mediterranean by boat and undertake his very first trip to Algeria.
Accompanied by his camera and the memory of his mother Iracema, Karim Aïnouz gives us a detailed account of the journey to his father's homeland; from crossing the sea to his arrival in the Atlas Mountains of Kabylia to his return, interweaving present, past and future.
Karim Ainouz is a Brazilian director, screenwriter and artist. His feature film The Invisible Life of Eurídice Gusmão won the Un certain regard prize at the 2019 Cannes Film Festival. Mariner of the Mountains was selected in the official competition in 2021, as was his latest film Le Jeu de la reine at this 76th edition.
---
Throughout the evening, the "Camion Valentin" team will be offering a selection of salads, stuffed focacce and antipasti accompanied by organic wines and cold drinks.
---
Free entrance upon availability
Information and reservation : public@nmnm.mc
---