KADER ATTIA, REFLECTING MEMORY, 2016
In collaboration with Institut audiovisuel de Monaco
12.03.2019 •
20h
/
Screening
-
Théâtre des Variétés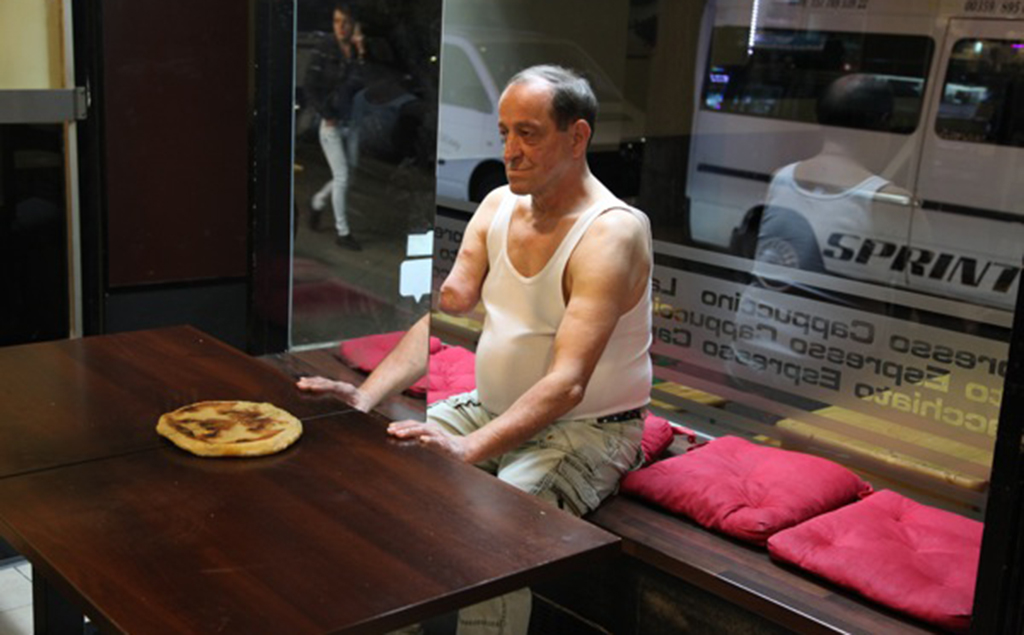 The NMNM and the Institut audiovisuel de Monaco have chosen to collaborate by programming creations of artists whose practice stands in between cinema and contemporary art : films that are singular by their from, their narrative system, but also their production and diffusion mode. For this season, the Institut audiovisuel de Monaco's Tout l'art du cinéma programme presents Kader Attia's film, Reflecting Memory, 2016.
---
REFLECTING MEMORY
Kader Attia (2016)
​
France, Germany, 2016, colour, 48 min.
Directed by Kader Attia. Sound and image : Studio Mitte Berlin. Editing : Andrea Schönherr, Kader Attia. Music : Asian Junglist Traveler by Dj Soundar. Production : Hélène des Rieux, Susanne Heinz. With : Soundar Anada, Lucas Bruyère, Wolfgang Schreiber, Rita Starnberg, Leopold Reimann, Gunther Adam, Nidal Buibal, Marie Wandersieben.
Reflecting Memory is a documentary video aboutphantom limb syndrome, featuring interviews with specialists such as surgeons, neurologists, psychoanalysts, and amputees. This pathology, which affects those who have lost a part of their body, involves the persistent sensation of the presence of a limb even after it has been amputated; that is, the perception of pain coming from a body part that actually no longer exists . The work extends into the workings of post-coloniality and beyond, and, in the words of the artist, becomes a "reflection about the complexity of memory, the working of memory, the duty of memory and its representation; about 'repair' as a form of 're-appropriation,' but above all as a form of resistance."
JeunghaeYim's short film Entre chien et loup will be screened before Reflecting Memory