L'oeil sur les automates
By Klaus Lorenz, restaurateur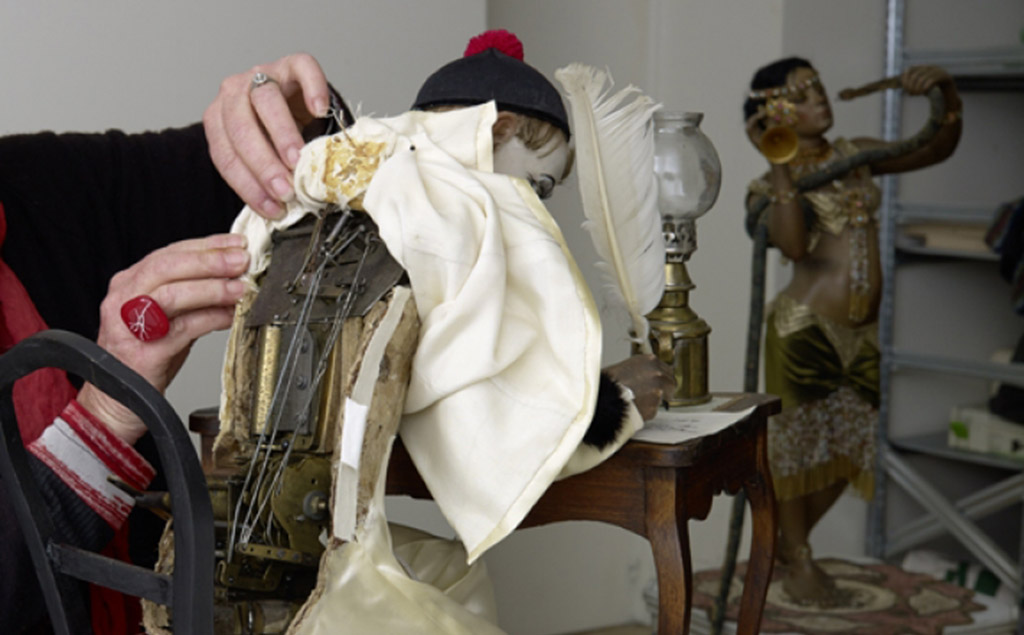 After six years spent "resting" in different storage spaces, the collection of automata and mechanical toys put together by Madeleine de Galéa – including more than a hundred historical pieces – is once again being presented on the first floor of Villa Sauber, as part of an extensive conservation study and restoration programme carried out in collaboration with restorers Klaus Lorenz and Catherine Oudoin Lorenz.
The meeting organized on Thursday January 28 will be dedicated to the figure of "Pierrot écrivain" and followed by the demonstration of several mecanical automata from the collection.
Starting from the different steps of its restoration, Klaus Lorenz draws a parallel between the famous automaton created by the maison Vichy in 1875 and "Pauvre Pierrot", the luminous pantomime directed by Emile Reynaud and presented in the famous Théâtre Optique du Musée Grévin between 1892 and 1894.