Oriol Vilanova, Dear Borrowed Words
02.03.2022 - 06.03.2022 • /
Performance
-
artgeneve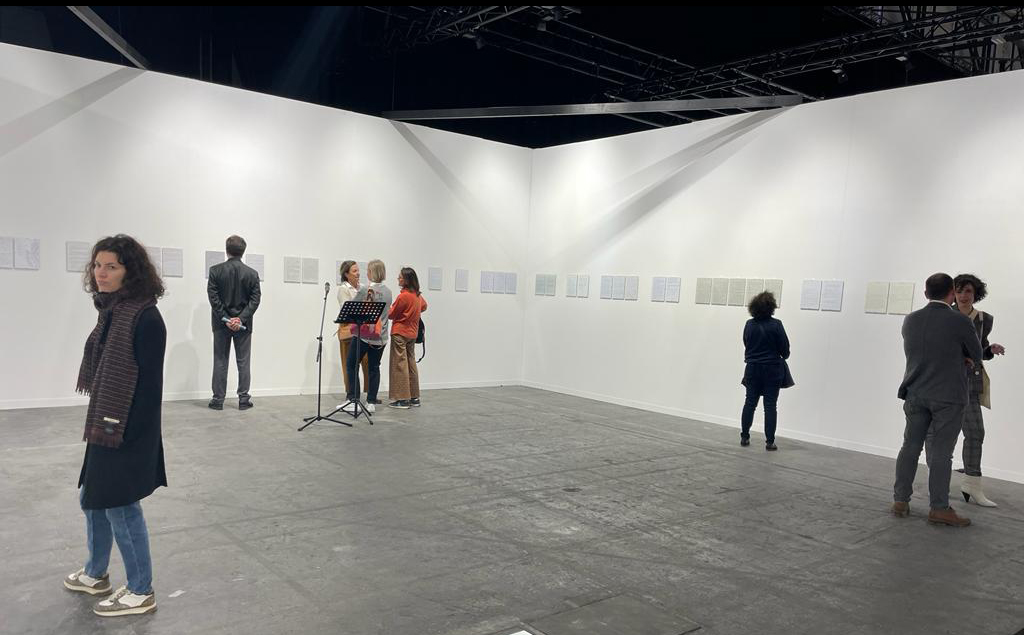 At the invitation of artgenève, the Nouveau Musée National de Monaco gathers two works by artist Oriol Vilanova.
Dear, is a series of letters written by collectors to their collection. At the request of the artist, they were invited to engage in this handwritten and intimate exercise, revealed for the occasion.
Borrowed Words, is a performance interpreted from a text by the artist. A declaration of unconditional love, that collectors address to their collection. The performance will be presented daily by different personalities during the salon. Borrowed Words is a recent acquisition by the Nouveau Musée National de Monaco and was published as an artist's edition in six languages in 2020. It pertains to the holistic idea of a collection that the museum aims to build and pass through its exhibitions, publications and educational programs.
Programme of the performances of Borrowed Words :
Wednesday 2 March, 5pm: performance in French interpreted by Safia El Malqui
Thursday 3 March, 7:45pm: performance in English by Mia Rigo Saitta
Friday 4 March, 5pm: performance in English by Anne-Shelton Aaron
Saturday 5 March, 5pm: performance in French by Francis Carrère
Sunday 6 March, 3pm: performance in French by Benoît Doche de Laquintan
---
Curator: Benjamin Laugier
---
---