Promenades d'amateurs
Guided tour by Loïc Le Groumellec and Yves Peyré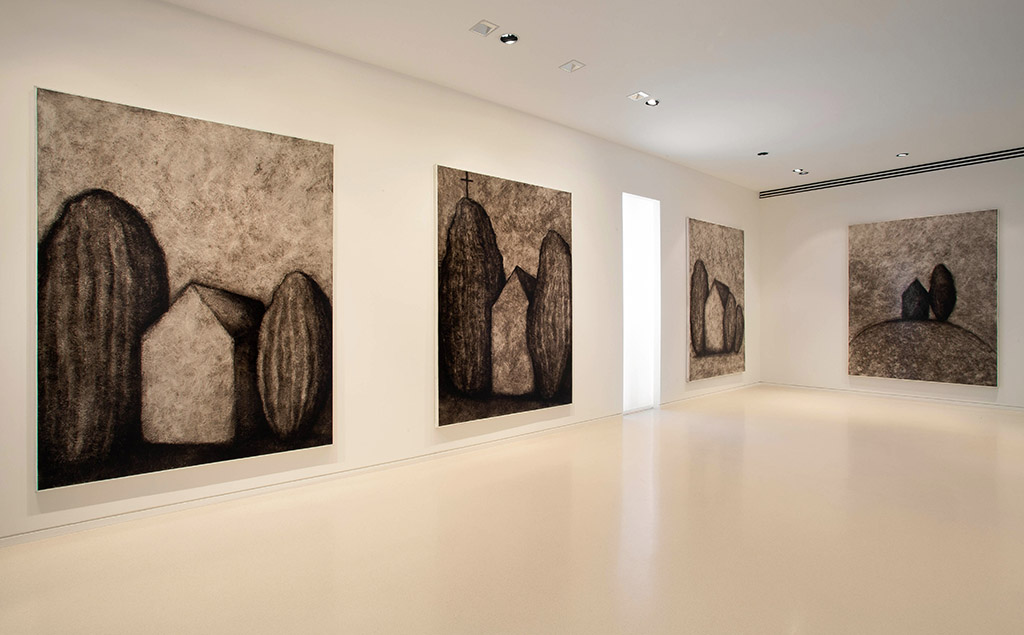 Visit of the exhibition Promenades d'Amateurs – Regards sur une Collection Particulière with Loïc Le Groumellec and Yves Peyré, author and Director of Bibliothèque Sainte Geneviève in Paris.
Ciel Vague 25, a publication with texts by Yves Peyré and illustrated by Loïc Le Groumellec, was released on the occasion of the exhibition by Pagina d'Arte, Switzerland.
---
"Promenades d'amateurs" is a meeting between a collector and an artist. A meeting informed by works: from advertising posters to the typography of books, ancient and modern alike, from the writings of Guillevic to Toroni's paintings of brush imprints. A personal look – that of the artist Loïc Le Groumellec – at a private collection presenting, his own works and those of Chris Burden, Mark Francis, Gérard Gasiorowski, Peter Joseph, Jonathan Lasker, Robert Mangold, Joyce Pensato, Yves Peyré, Raymond Savignac, Niele Toroni, Bernard Villemot and Lawrence Weiner.