Groupe Signe 1971-1974
Street art in a museum ?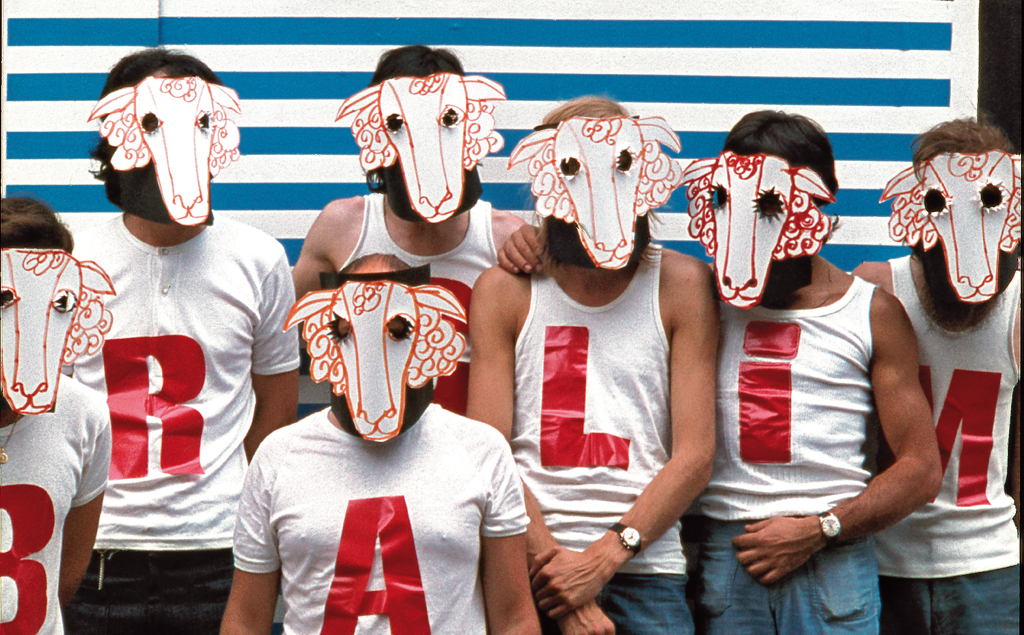 Groupe Signe is a group of artists created post-1968, led by the painters Claude Rosticher and Roland Marghieri and the photographers Michel Cresp and Pierre Lequien.
The group identifies itself by carrying out its interventions in public places, based on themes such as advertising or the creation of more poetic worlds.
Groupe Signe fits into a dual context. The first is national, for young artistic creation wants to break free of Parisian domination by proclaiming its provincial roots, and the group is part of a real awakening on the Côte d'Azur. The second is international, for the art of the times is undergoing a fundamental transformation: situation and attitude are becoming more important than the form and the work, favouring real life experience and relations to others and soliciting the participation of all."
Past collaborators in some of the Group's events: Jean-Claude Adam, Pierre Blanc, Stanislas Estrangin, Yvette Gournet, François Gross, Patricia Heine, Michel Isnard, Robert Lepine, Serge Macaferi, Yves Popet, Jacques Riousse, Gérard Serre, Vidéo Group 6
---
Curators: Groupe Signe
---
---