WORKSHOP FICTIONS D'EXPOSITIONS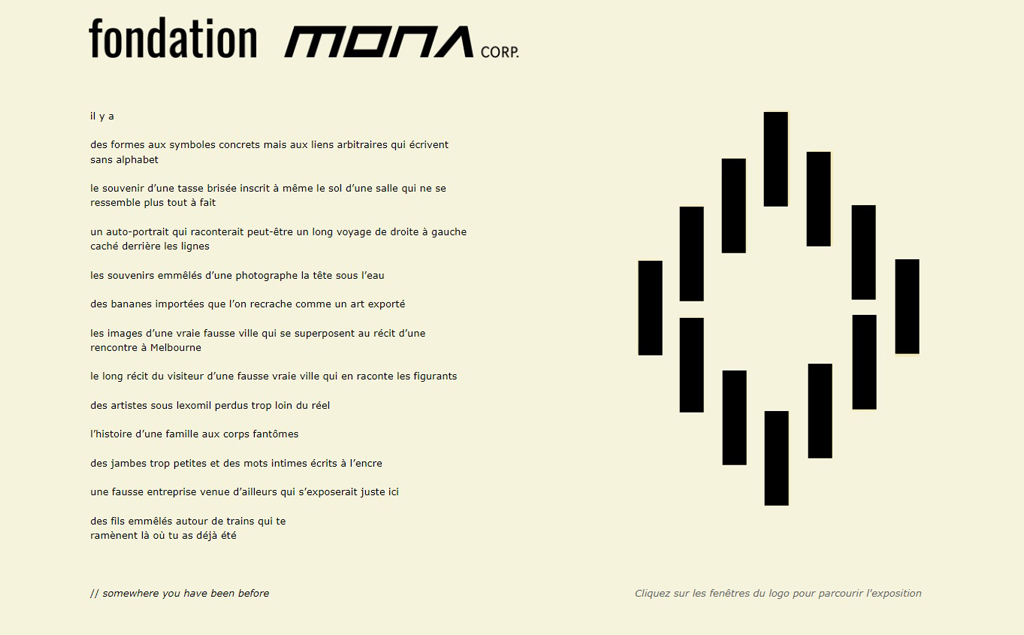 As part of the Réseau Écoles du Sud Workshop Week, Leslie Astier, in charge of the New Digital Museum project, spoke with Théo Casciani, author at the heart of the Fictions d'exposition workshop. The event was organized by Mathilde Roman (ESAP Monaco) and Cécile Marie-Castenet (ESADMM Marseille) at the Pavillon Bosio.
The idea of the workshop was to concentrate on the fictional and narrative dimension of the exhibition. As a starting point, extracts of Rétine by Théo Casciani were read aloud. The story recounts his relationship to works, artists and other writers (Don DeLillo, Thomas Clerc, Enrique Vila-Matas, Édouard Levé, etc.). Twelve students from five schools were invited to compose accounts of their own practises.
The workshop was presented in two forms: an exhibition Thursday November 18, 2021 and a website. Designed according to proposals made throughout the workshop, the website figures as an extension of the exhibition space, records a trace of the works undertaken and hence questions the exhibition's form. The site reports on the different writings produced and offers an editorial form of archiving.
Link to website : http://monacorp.hotglue.me