Hercule Florence. Le Nouveau Robinson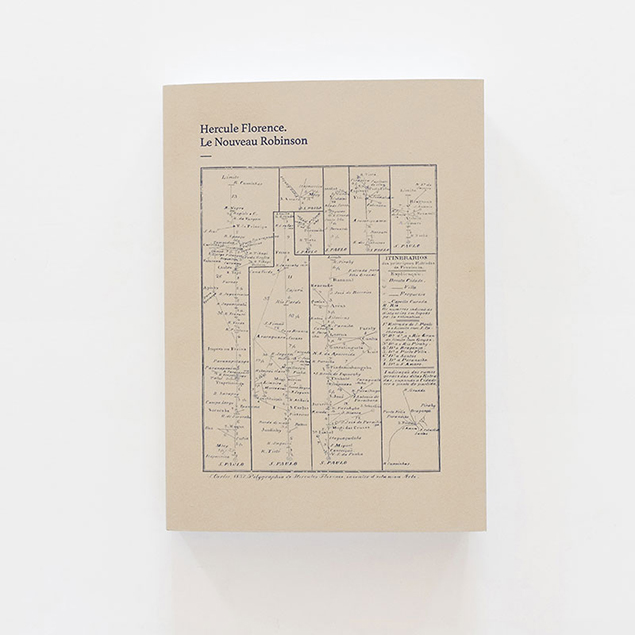 It is difficult to clearly portray a character who lived throughout mostof the 19th century, and who shifted between the Romantic enthusiasm of youth and the positivist scientific research that he carried out during his later years. Hercule Florence was an explorer, an inventor and an artist.

Born into a Monegasque family, Hercule Florence set out for Brazil at the age of nineteen as an artist-illustrator on the Langsdorff Expedition. The aim of the trip was to explore the New World, its nature, environment and inhabitants, ones within a society yet to be built.

This book aims to restore Hercule Florence's place and that of his body of work – which he produced in a context of intellectual and cultural isolation – in the history of scientific inventions that primed the feverish developments taking place in Europe at the time.

The fruit of scientific writings and detailed archival research, this book offers an account of the extraordinary figure of Hercule Florence. Considered one of the inventors of photography as well as an accomplished draughtsman, explorer, entrepreneur and educator, he exercised his practical and intuitive intelligence in many fields, making significant contributions to each. The book's lavish iconography and documentation, most of which has never before been published, shed light on this little-known genius and his visions, which on several occasions he succeeded in transforming into reality.
With the support of Erik and Mayu Wittouk and

---
Curators : Linda Fregni Nagler and Cristiano Raimondi
---
Available at the museum, for orders : bookshop@nmnm.mc
---