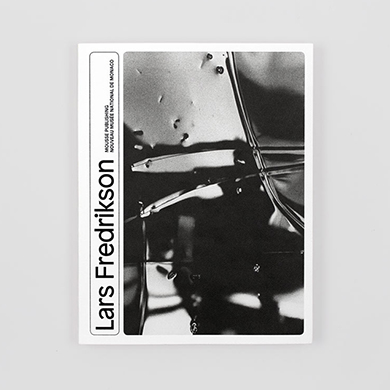 Born in Sweden, Lars Fredrikson settled in the South of France in 1960. Indefatigably curious and skillfully inventive, he created a sensitive universe developed through poetry, plastic experimentation, Far Eastern philosophy, and modern technology.
His research was rooted in the zeitgeist: like Nam June Paik, Fredrikson explored, very early on, the plastic potential of television—and electronics generally—while his research into invisible structures and randomness appears strikingly close to the work of John Cage. These practices are connected by a single pursuit: to render flows that are usually invisible—be they energy, telluric, sidereal, or interior—perceptible.
This book is the first major monograph devoted to this pioneering artist.
Publication produced in collaboration with the MAMAC, Nice on the occasion of the retrospective of the artist.
---
Available at the museum, for orders : bookshop@nmnm.mc
---