Marginalia. Inside the Comics Art Collections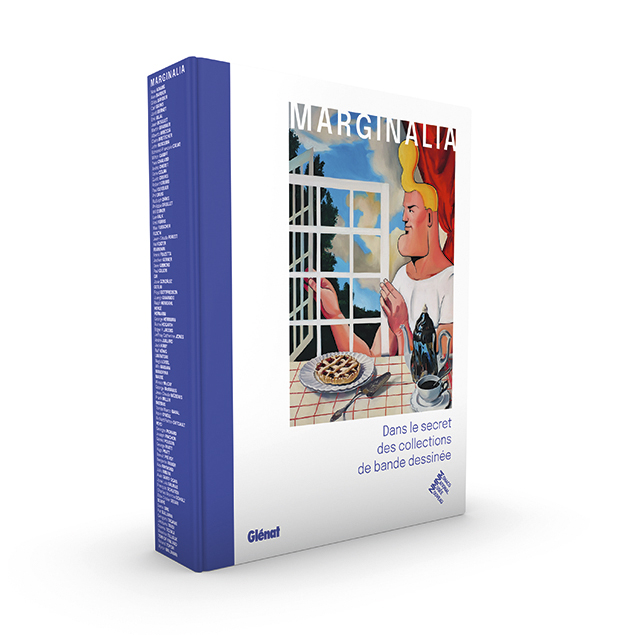 Published on the occasion of the exhibition Marginalia. Inside the Comics Art Collections presented at Villa Sauber until September 5, 2021, this bilingual book coedited with éditions Glénatrevisits the history of the 9th art in the 20th century
Illustrated by more than 370 images presenting works by more than 90 artists including the greatest masters of the genre, this reference book offers an exploration of a means of expression that has been discredited for a long time by museums, through the treasures coming from both private collections and private institutions.
This catalogue gives the reader the opportunity to admire original works, most of them never shown before, that two enlightened and passionate collectors – Pierre Passebon and Bernard Mahé – have agreed to present at the NMNM, next to loans from the Musée de Grenoble, Fondation Cartier pour l'art contemporain, and Georges-Philippe et Nathalie Vallois.
Both fun and lavish, this generous volume gathers texts by the curators of the exhibition, Marie-Claude Beaud, Damien MacDonald and Stéphane Vacquier, as well as analyses by famous comic specialists and enthusiasts: Jean-Luc Fromental, Thierry Groensteen, Didier Pasamonik et Numa Sadoul.
---
Curator: Marie-Claude Beaud  
Guest Curator: Damien MacDonald
Associate Curator: Stéphane Vacquier
Scientific Adviser: Didier Pasamonik 
Scenography: Berger & Berger (Laurent P. Berger and Cyrille Berger)
---
Available at the museum, for orders : bookshop@nmnm.mc