Guillaume Aubry (2021/2022)
Courser le soleil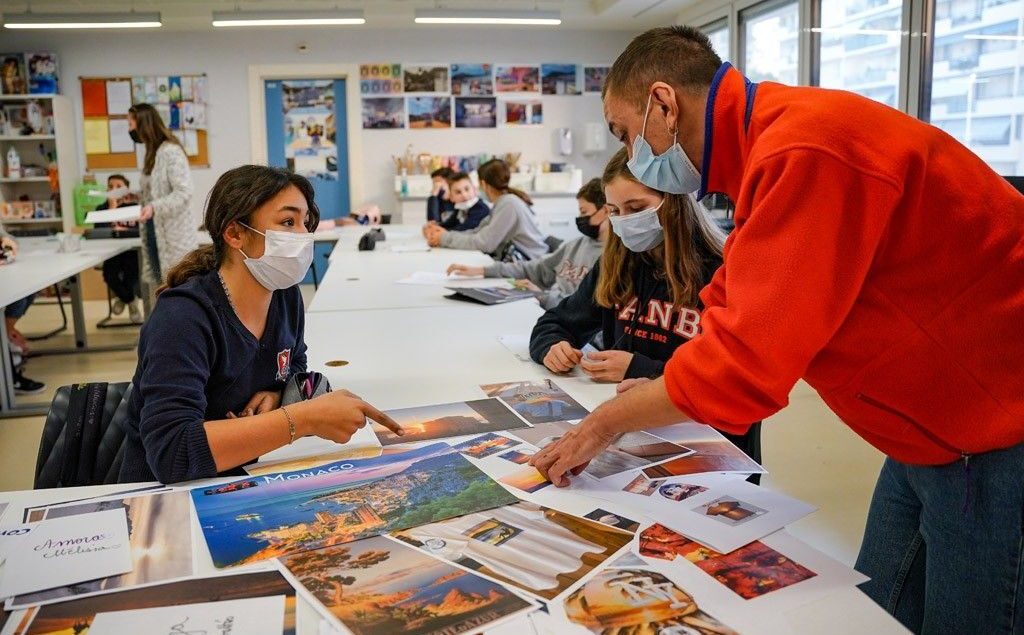 Between September 2021 and June 2022, Guillaume Aubry worked with two classes of 6th graders at the Collège Charles III and the Institution François d'Assises – Nicolas Barré.
After he presented his artistic practice and his collection of sunsets, the students questioned this approach and developed their own collection echoing that of the artist. They then thought about what such a collecting practice could be called. The Wikipedia page dedicated to "heliophilia" was created and put online by the students and Guillaume Aubry.
Guillaume Aubry studied at l'École d'Architecture de Paris-La Villette (DPLG), Tokyo University as well as Beaux-Arts de Paris (post-graduation La Seine). Artist-researcher of the creation doctorate RADIAN , he's working on a thesis on the world's most photographed subject : sunsets. Currently in residency both at the Nouveau Musée National de Monaco, he just published "Sunset Cocktails" (JBE editions). In the dynamics of his research, he gets his images from the masterpieces of art history, cinema, our collective and popular visual culture as well as photos and videos he made himself to produce his works, performances and shows.
In partnership with the Direction de l'Education Nationale de la Jeunesse et des Sports with the support of the Princely Government
---