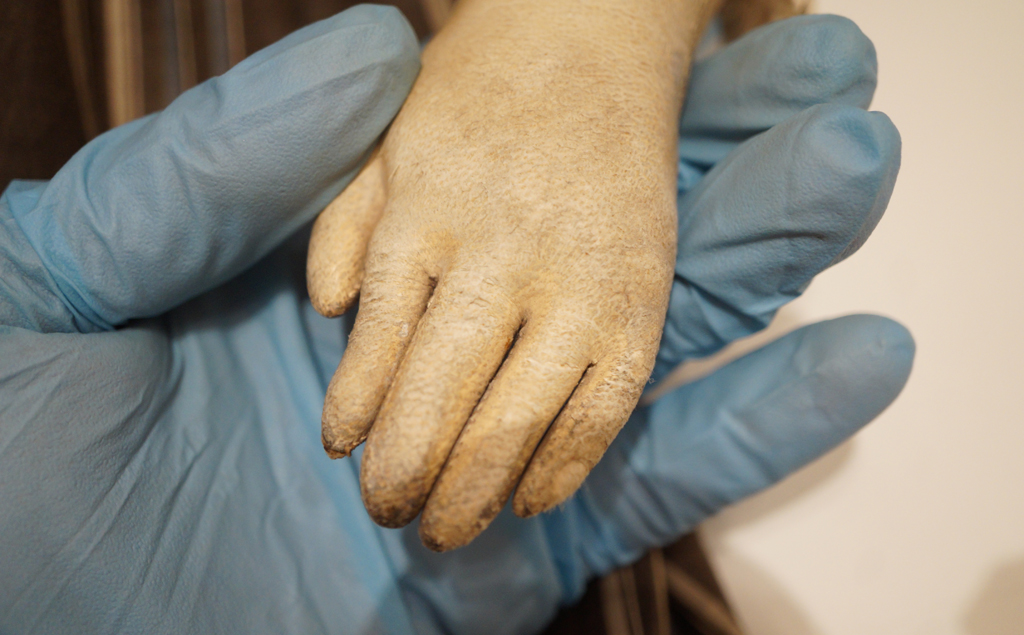 The exhibition of Madeleine de Galéa's collection of dolls at the Villa Sauber for many years has led to numerous proposals for donations, which have enriched the Museum's collection over the years. After a look at the initial collection, this later set was treated on the collection's conservation and restoration chain.
From hand to hand, the dolls are identified and marked with their inventory numbers. Their state of preservation is noted, with a description of alterations, and then documented with detailed photographs.
To remedy immediate losses, urgent interventions are carried out such as the refixing of a colored layer that has lifted from its support.
Future conservation-restoration interventions are estimated and the dolls are measured, dusted and photographed.
Before being returned to storage, they are packed in boxes in which heads, busts, arms and legs are fixed on foam supports. The textiles are shaped with foam film paddles. Protected from light and dust, the dolls are protected from abrasion, vibrations, shocks and pressures that may occur during handling.
---