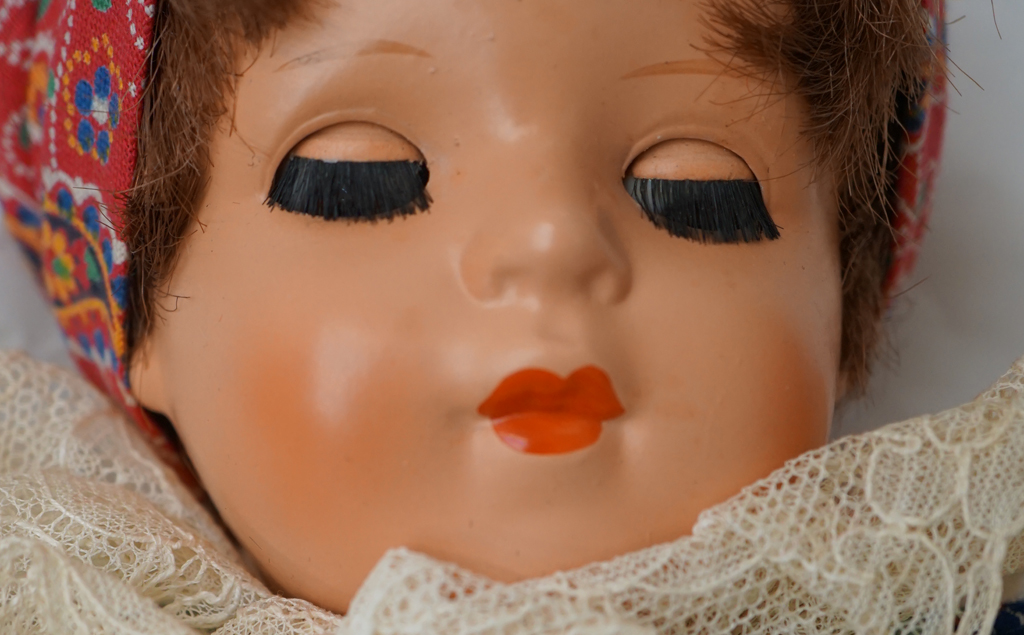 The first plastic dolls were made at the end of the 19th century. Celluloid, which was economical, easy to produce and process, began to supplant traditional materials. This compound will be ousted in the mid-1950s with the development of new plastics.
This modern era of dolls is represented in the NMNM collection by an ensemble of approximately 200 items. The production of this collection spans over a century. It is composed of various models and manufacturers: world dolls, bathers, mannequins; produced by the Sociétés Nobel de France, Alexander Doll Compagny, Wernicke, Gégé, Clodrey, Bella, Crolly Doll, Mattel…
Behind its apparent material uniqueness, the plastic and elastomer dolls' collection comes in a variety of families and aspects: cellulose, polyamide, polystyrene, polyvinyl chloride, polyester, natural or synthetic rubber; in the form of plate, foam or film, transparent or opaque, shiny or matte, hard or soft. These compounds degrade differently under the effects of light, heat or humidity. It is therefore essential to be able to identify them precisely in order to take an effective approach to preservation.
---