Habiter, nager, léviter, méduser
By Laure Prouvost & Mathilde Roman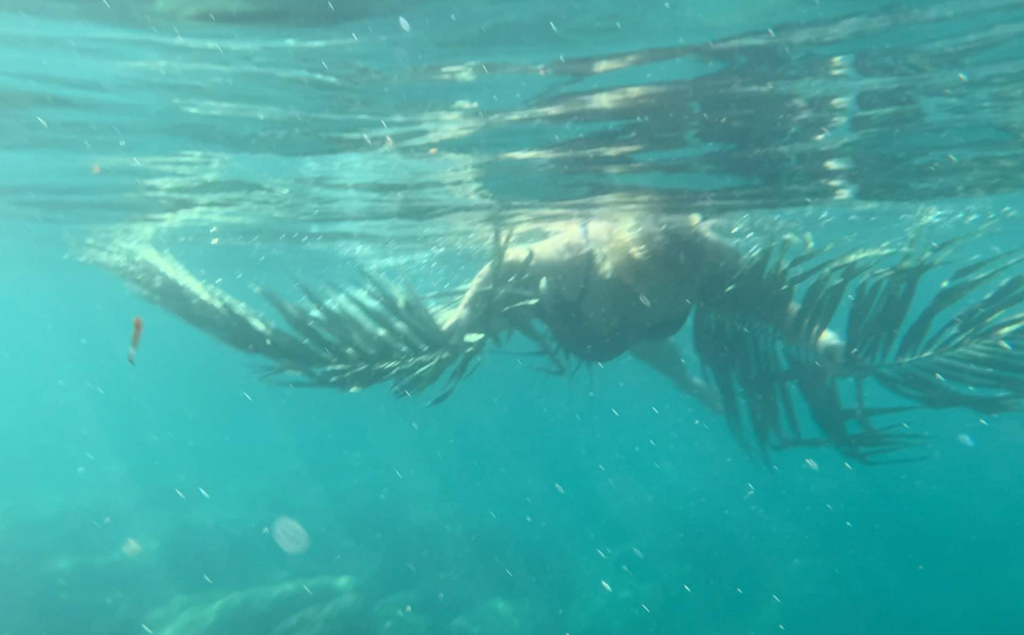 As part of the "Visiteurs du Soir" festival organized by the réseau Botox(s)
---
As of 6pm, " Le raisin de vivre ", a nomadic wine cellar, providing both an orginal and rigorous selection of local and foreign wines as well as cheese and charcuterie boards completed with regional products.

From 7 to 9 pm : free access to the exhibition " Christian Bérard, Excentrique Bébé "
19h30 : Habiter, nager, léviter, méduser
Discussion, lecture, projection by Laure Prouvost and Mathilde Roman
Habiter, nager, léviter, méduser

Ideally reading this text would make you float

Se laisser porter par les vagues des émotions esthétiques,
Creuser dans le sol et se relier aux grands-mères qui nous ont inspirées,
Troubler les espaces, léviter,
Nager entre l'art et la vie,
Écrire en suivant les intuitions, les coïncidences et les expériences des œuvres,
Éviter les méduses et se laisser méduser.
Laure Prouvost (b. 1978) is a French artist based in Brussels with an international career. She has received several prestigious awards: the Max Mara in 2011, the Turner Prize in 2013, and has been chosen to represent France at the 2019 Venice Biennale. She exhibits worldwide, and for France we can mention her exhibitions in 2015 at the Rochechouart Museum, in 2018 at the Palais de Tokyo in Paris, and in 2020-2021 at the LAM in Villeneuve d'Asq.
Mathilde Roman
After gaining a Bachelor's degree in philosophy, Mathilde Roman was awarded a doctorate in the arts and the sciences of art.
She is the author of several essays: Habiter l'exposition. L'artiste et la scénographie (published by Manuella, 2020), On Stage. La
dimension scénique de l'image vidéo (LEGAC PRESS, 2012) and Art vidéo et mise en scène de soi (L'Harmattan, 2008). She also coedited the
book Corps et Images. Œuvres, dispositifs et écrans contemporains (Mimésis 2017). She has taught at the Pavillon Bosio, Art&Scénographie,
Monaco, since 2006. As an art critic, she has worked regularly with Art Même, 02, Switch (on Paper) and in the past written for Mouvement,
artpress and lacritique.org. She is a member of AICA France and joined AICA International as treasurer in 2016. She has also worked on curatorial projects: Danse, Danse, Danse, Nouveau Musée National de Monaco, 2016; Plein écran, La Station, Nice, 2016; MOVIMENTA, Biennale de l'image en mouvement à Nice, 2017; Performance TV, Maison d'Art Bernard Antonioz, Nogent-sur-Marne, 2018; Halida Boughriet Implano de Arisana, Le 109, Nice, 2021.
Free access, subject to availability. Reservation is recommended: public@nmnm.mc
---