Christian Bérard, Excentrique Bébé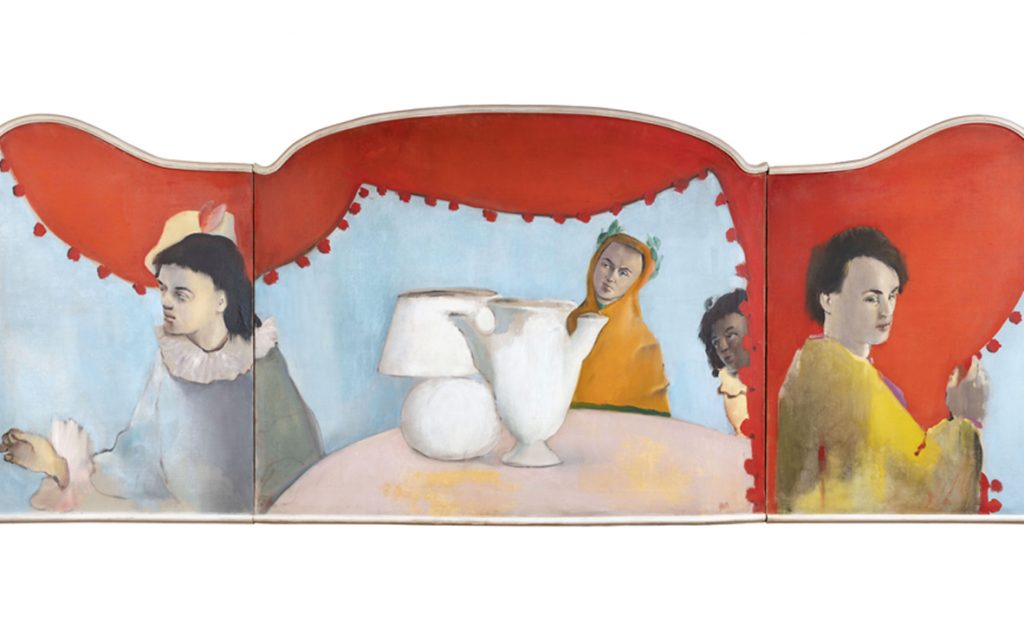 The Nouveau Musée National de Monaco will be presenting an exhibition devoted to the artist Christian Bérard (1902–1949) from July 9 to October16, 2022 at Villa Paloma.
"Christian Bérard, Excentrique Bébé" continues the NMNM programme of exhibitions dedicated to the revolutionary aesthetics developed by Serge Diaghilev in Monte-Carlo. Heralding certain aspects of contemporary art, the cross-disciplinary approach taken by the founder of the Ballets Russes brought radical transformation to the decorative arts during the 1910s and '20s and had a lasting influence on visual and performance art to this day.
Following the exhibitions "Portraits d'Intérieurs and Designing Dreams, a Celebration of Leon Bakst", Célia Bernasconi, chief Curator at the NMNM, is extending, for this new project, the dialogue begun in 2014 with the artist Nick Mauss, with the purpose of presenting the extraordinary modernity of Christian Bérard, affectionately referred to as Bébé by his friends.
Adopting an off-centered perspective, the exhibition is founded on the notion of "eccentric modernisms" defined by the American academic Tirza True Latimer, who proposes an inclusive reconsideration of official art history in order to reassess artists relegated to its margins.
Eccentric: Bérard worked freely in many artistic circles and fields. A painter, a designer of sets and costumes for theatre and film productions, a fashion designer and interior designer, he was long criticised for spreading his talents too widely in the so-called minor arts to the detriment of his painting.
Eccentric: the doll-faced Bébé would receive guests in his bedroom and regularly posed lying in bed. His portraits, associated with the sets he designed for the stage and cinema, and his most prestigious interior designs, are a manifestation of Bérard's exuberant theatricalization of his personal self.
Eccentric: it was far from Paris, among his friends and patrons who lived by the Mediterranean, that he created some of his most emblematic works, which were often inspired by the Italian painters of the Quattrocento.
---
The exhibition
Featuring interior views and Mediterranean landscapes, the exhibition makes reference to the places associated with Bérard's many stays in the south: these include Monte Carlo, where he produced his first designs for the Ballets Russes in 1932, Tamaris, where he had his studio during the summer period, the Lily Pastré estate in Marseille, and the villa belonging to Charles and Marie-Laure de Noailles in Hyères. Over 300 paintings, drawings, photographs and interior decorations trace Christian Bérard's encounters and collaborations with the great creators of the time, among whom Jean Cocteau, Louis Jouvet, Christian Dior and Gabrielle Chanel.
Throughout the exhibition, works by Nick Mauss invoke Bérard as a lost practitioner of modernism's irreverence, taking up his techniques to re-entwine the practices of drawing, writing, and decoration, and suggesting a continuity between staged and domestic spaces.
---
Design by Jacques Grange
An authority on the work of Christian Bérard and driven by a passion instilled in him by Yves Saint Laurent, the decorator Jacques Grange is creating an exhibition design that runs counter to the orthodox canons of museography. Playing impishly with the aesthetic codes of a conventional house in Monaco that Bérard could have lived in he pays tribute to the legendary interiors the artist created with Jean-Michel Frank, the great decorator of the 1930s.
---
Publication
Co-published by the NMNM and Flammarion, the catalogue Christian Bérard, Excentrique Bébé will feature new texts on the artist's work written by Célia Bernasconi (chief Curator at the NMNM and curator of the exhibition); Marika Genty (Historical Heritage officer at CHANEL); Jacques Grange (exhibition designer and decorator); Jérôme Hanover (fashion historian); Nick Mauss (artist); Pierre Passebon (collector); Jean-Pierre Pastori (dance historian); Tirza True Latimer (Professor Emeritus in Art History, California College of Art); and Aurélie Verdier (curator at the Musée National d'Art Moderne, Centre Georges Pompidou).
---
"Christian Bérard, Excentrique Bébé" could not take place without the gracious involvement of Pierre Passebon, a collector and member of the NMNM's acquisitions committee.
The exhibition will benefit from the generous contributions of public and private institutions, among which: André Ostier photographs; Bibliothèque nationale de France; Centre national du costume de scène; Centre Pompidou, Paris Musée national d'art moderne – Centre de création industrielle; Christian Dior Couture; Christian Dior Parfums; Fondation Henri Cartier-Bresson; Musée Yves Saint Laurent; Musée de Grenoble; Musée Cantini; Musées de Cagnes-sur-Mer; Musée Jean Cocteau Collection Séverin Wunderman; Musée d'Orsay; Maryhill Museum of Art; Patrimoine de CHANEL; Monte-Carlo Société des Bains de Mer; Villa Noailles; and many private collectors.
---
Curated by Célia Bernasconi
Design by Jacques Grange
Guest artist: Nick Mauss
---
With the exclusive support of
---
---
---