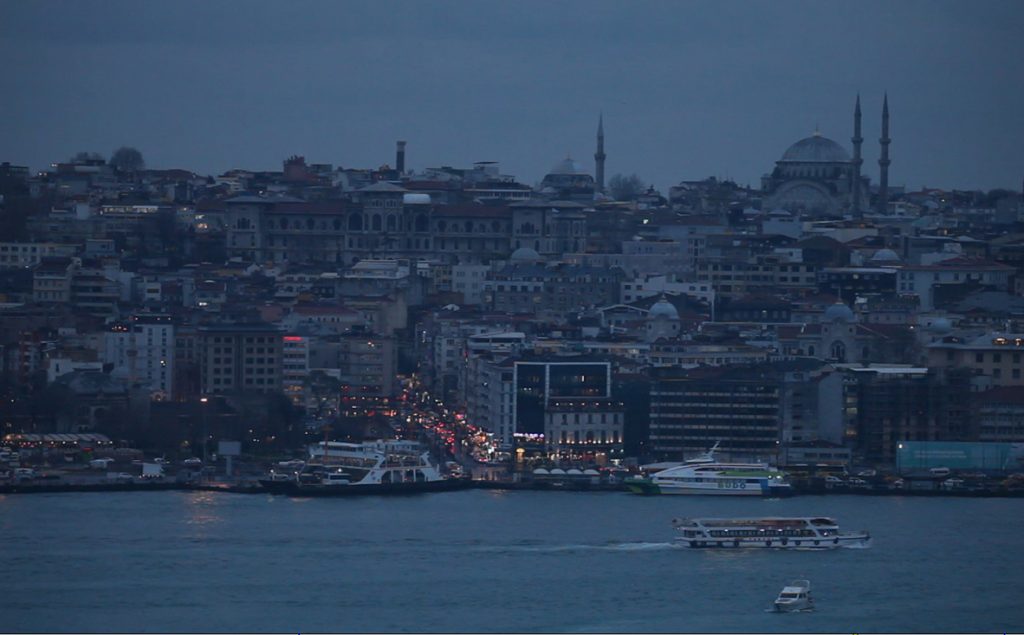 The arrival of video and digital art in contemporary art was relatively recent. They are both very new trends in 21st-century art. The Nouveau Musée National de Monaco has therefore decided to devote a new programme to them, called Winter Video Days.
---
In this first edition, the NMNM presents Turkish artist Ali Kazma, whose practice centres on the media of photography and video. His works raise fundamental questions about the meaning of human activities. Whether in the fields of economics, industry, science, medicine, society or art, each of his videos questions the developments that take place in our societies, and together gradually represent a vast archive of the human condition. Kazma shoots and edits all his videos himself.
The exhibition comprises three videos:
Top Fuel (2020). This fifteen-minute video focuses on Anita Mäkelä, a Finnish drag-racer. It required Kazma to travel to California, Germany and Sweden where the races took place. Paradoxically, it is through the use of long sequence-shots that Ali Kazma succeeds in immersing the viewer in the intense space-time of drag racing. He shows the meticulous and patient preparation needed by Anita Mäkelä and her team to convey the lightning-fast nature of her races. This is where Top Fuel transcends its subject: rather than a documentary about drag racing, it becomes a meditation on time and the quest for the absolute.
The video is rounded out by a set of photographs taken during the video's preparation.
A House of Ink (2022) and Sentimental (2022). How is it possible to communicate the nature of the least cinematic activity of all – writing? This is the question Ali Kazma was faced with when he accepted the proposal made by his compatriot Orhan Pamuk, winner of the Nobel Prize for Literature, to film him at home in his large, empty and light-filled flat in the Cihangir district of Istanbul.
In the first video, A House of Ink (2022), Ali Kazma employs three screens to show a succession of details of the Turkish writer's flat, his manuscripts, his library, brief moments of life, etc., as if this interior revealed, however allusively, Pamuk's inner world. As if it were not simply the place of creation, but also the means.
A second video, Sentimental (2022), this time projected, is the fruit of a brief exchange between the writer and the video artist after days of silent shots and confirms this intuition. It shows Pamuk signing piles of books while also questioning two sorts of artists: the "naïve" type who travels the world in search of inspiration, and the "sentimental" artist who, like Pamuk, requires the peace and permanence of what might be called "a room of his own" to create.
---
Born in 1971, Ali Kazma divides his time between Istanbul and Paris. He graduated from the University of Colorado in Boulder and obtained his master's degree from the New School University in New York. The artist, who represented Turkey at the 55th Venice Biennale in 2013, was given a monographic exhibition at the Jeu de Paume in Paris in 2017. Kazma's most important solo exhibitions include Albergo Diurno Venezia (Milan, 2018), MUNTREF (Buenos Aires, 2018), Arter (Istanbul, 2015), Hirshhorn Museum (Washington, D.C., 2010), TANAS (Berlin, 2010) and Platform Garanti (Istanbul, 2004).
His works are included in numerous institutional collections, such as CNAP (Paris), Istanbul Modern, MEP (Paris), MONA (Tasmania), Sztuki Museum (Lodz), Tate Modern (London), TBA21 (Vienna), Fondation Louis Vuitton collection (Paris) and the VKV Foundation collection (Istanbul)
---
As an echo to the Top Fuel video, a Milwaukee Rail dragster (2012), on loan from the Custom-Gang-Racing association, is presented at the Collection de voitures de S.A.S. le Prince de Monaco.
---
Curator of the exhibition: Guillaume de Sardes
Part of the Winter Video Days programme
Free entrance
---
The exhibition is supported by:
Dr. Ilhami Aygun, Consul Honoraire de Türkiye à Monaco, and Mrs Nevcan Aygun ;
Mr Ahmet Toksoz and Mrs Merve Toksoz
---
---