Erik Bulatov, Paintings and Drawings 1966-2013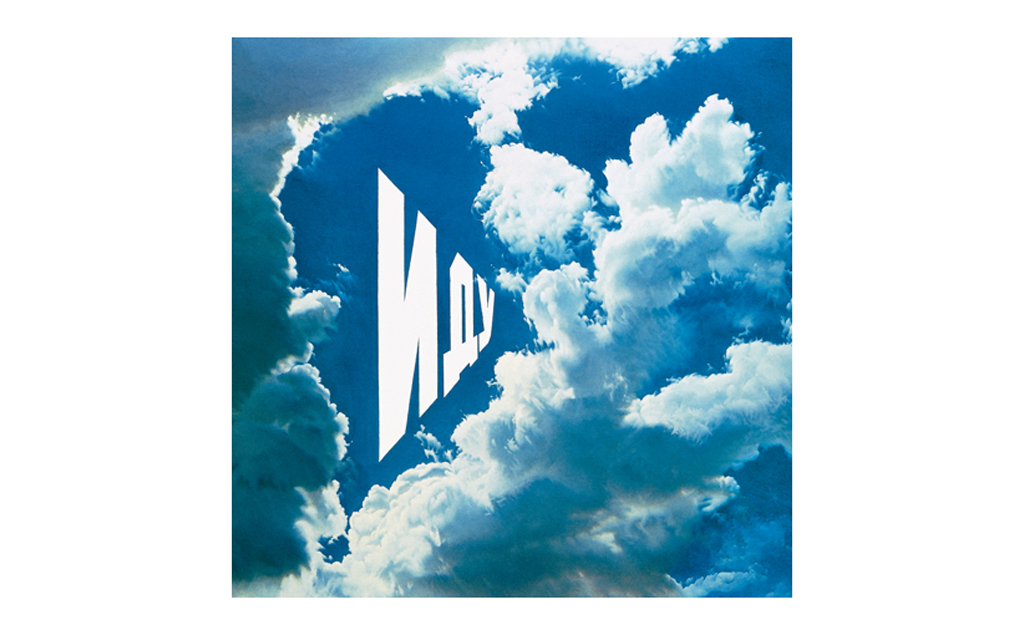 Erik Bulatov is a central figure in contemporary Russian art. The Nouveau Musée National de Monaco is organizing a retrospective through a selection of paintings and drawings dating from 1966 to the present.
Despite of a relatively small corpus of work, Bulatov managed to get round the constraints of official Soviet art by developing a very personal style.
His paintings are mostly iconoclastic assemblies in which image and language are linked. In landscapes, portraits, cityscapes he uses both the iconography of the Soviet regime as well as more traditional representations of nature as his inspiration. The choice of colours, geometric compositions and the use of images from films, art history or advertising define Bulatov's visual language. The typography of the words and their meanings play a crucial role in the spatial composition of his paintings, ranging from a poem by Nekrasov to more mundane words on street signs.
The issues which interest the artist have led him to explore the vocabulary in both the Russian avant-garde and more academic painting of the nineteenth century. He looks at the way the picture space works as an interface between him, his message, and the viewer.
The exhibition will be held at the Nouveau Musée National de Monaco at the Villa Paloma from 28 June to 29 September 2013. It will consist of thirty large paintings and 50 drawings. First shown in Europe in 1988 at the Kunsthalle Zurich and the Centre Pompidou, Bulatov has had numerous monographic exhibitions, at the Musée Maillol, Paris (1999), the Tretyakov-Gallery, Moscow (2003 and 2006) the Kestnergesellschaft, Hanover (2006), the Musée d'Art Moderne de la Ville de Paris (2007) and MAMCO – Museum of Modern and Contemporary Art in Geneva (2009/2010). This is a new opportunity to see the work of Bulatov on the eve of his 80th birthday.
---
Erik Bulatov was born in 1933 in Sverdlovsk, Russia. He lives and works in Paris.
After graduating from the Surikov Art Institute in Moscow in 1958, he began working as an illustrator of children's books in collaboration with Oleg Vassiliev. Despite the many constraints imposed by the Soviet regime, Bulatov only left Russia after the fall of the USSR.
His works have been exhibited in numerous group exhibitions dealing with Russian art of the twentieth century: OSTALGIA, New Museum, New York (2011) RUSSIA! Guggenheim Museums, New York (2005) and Bilbao (2006), Berlin-Moscow / Moscow-Berlin 1950-2000, Tretyakov-Gallery, Moscow (2003). He also participated in the 43rd Venice Biennale (1988) and the 3rd Moscow Biennale (2009).
The NMNM will as well explore links between Erik Bulatov and Ed Ruscha. To this end La Table des Matières on the ground floor of Villa Paloma will present a selection of drawings, from the UBS Art Collection, made by Ruscha between 1960 and 1970.
---
Curator : Cristiano Raimondi
---
---
---