Kees Van Dongen. L'atelier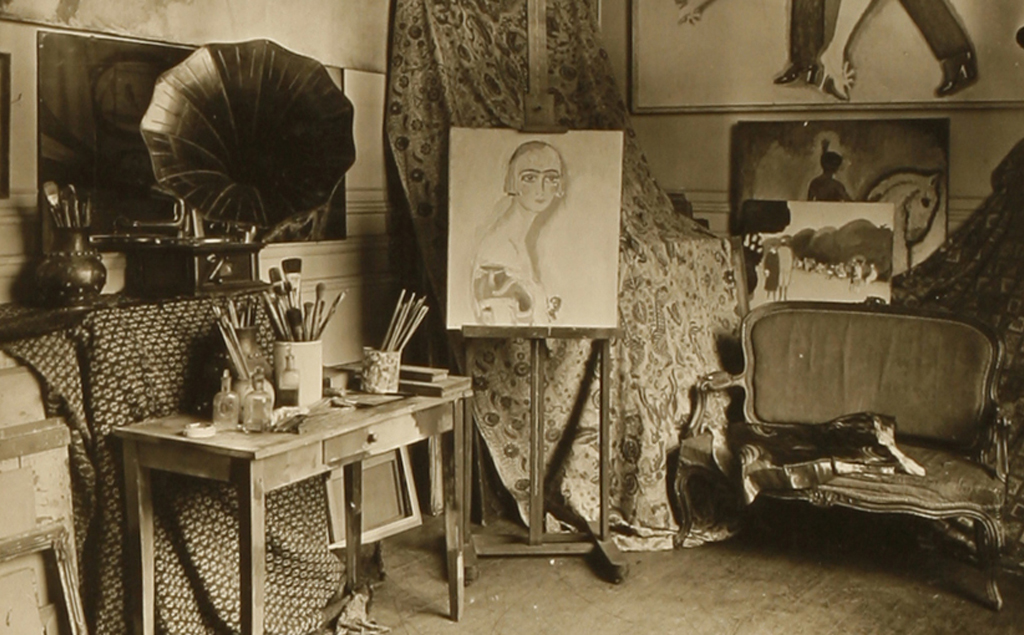 The presentation of Van Dongen's works proposed today on the ground floor of Villa Sauber reflects the NMNM's desire to make their collections better known, beyond an exhibition policy.
The NMNM regularly displays pieces from collections it inherited from the former Fine Arts Museum (Musée des Beaux-Arts de Monaco, 1935-1958), the Société des Bains de Mer's permanent collection of stage costumes and models for stage sets and the Galéa Collection. The Museum is also pursuing a policy for the acquisition of historical and contemporary artworks on the basis of this heritage.
---
The masterpieces by Van Dongen, who lived in Monaco from 1949 until his death in 1968, were acquired from his family by the Principality from 2004 and 2008. These are works the artist kept with him at all times and which travelled with him during his wanderings, from studio to studio, proof of the attachment he felt for them.
Kees Van Dongen, l'atelier does not have the ambition of the major retrospectives organised in recent years, but aims rather at providing a more private picture, placing the works in the context of their creation in the artist's world, from Montmartre to Montparnasse.
From La Chimère-Pie, a masterly early work made in the family malt factory in the suburbs of Rotterdam, to the Fauvist period whose exacerbated colours and touch of scandal he retained, to the portaitist of Parisian high-society and a certain avant-garde, and even his later works, Kees Van Dongen went through movements without relinquishing his superb irony and somewhat cynical humour. Paintings removed from Salons by the police, caustic criticism, aggressive reactions (as attested by the knife marks still visible on L'Enlèvement): Van Dongen left no one indifferent!
The photographs of studios offer a view of the evolution of works the painter was often tempted to take up again, retouch and transform, in stride with the evolution of his temperament. Some of the dates on the cartels provide chronological markers for their creation; thus, Le Tango or Le Tango de l'archange was painted between 1923 and 1935.
This collection, which must obviously be completed to offer a genuine reference itinerary, remains fundamental nonetheless in helping us browse through his work, and was shown in the latest major exhibitions organised in Monaco, Montreal, Barcelona, Rotterdam and Paris in the past four years.
---
Curator: Nathalie Rosticher Giordano
---