Oriol Vilanova, Borrowed Words
Palabras Prestadas, Mot empruntés, Paraules Prestades, Borrowed Words, Geleende Wooden, Parole in Prestito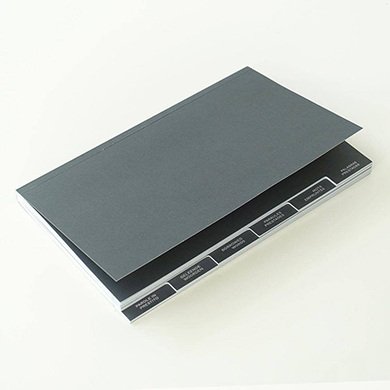 In Borrowed Words (2016), a collector declares his unconditional love for his collection. The collector openly confides that the collection gives him pleasure. These are sincere words that underscore the blind and sometimes even painful intensity that connects the collector and the collection. The lover talks about his artworks object by object, with plenty of humour and references to famous pop songs, as well as surrealist poetry.

The text has been performed several times, notably at the Nouveau Musée National de Monaco (Villa Sauber) on the occasion of a residency of the artist.

Like a bookmark and to echo the collection, Oriol Vilanova asked Louise Lawler for the right to produce a postcard depicting Pollock and Tureen, 1984, which is inserted in the book. The postcard, which is important in Oriol Vilanova's work as a collector's item, has a useful character here (bookmark) but can also be understood as a collector's card since this image had never given rise to a postcard and is only produced for the book.
With the support of

---
Available at the museum, for orders : bookshop@nmnm.mc